QinetiQ hires Northrop vet to lead US subsidiary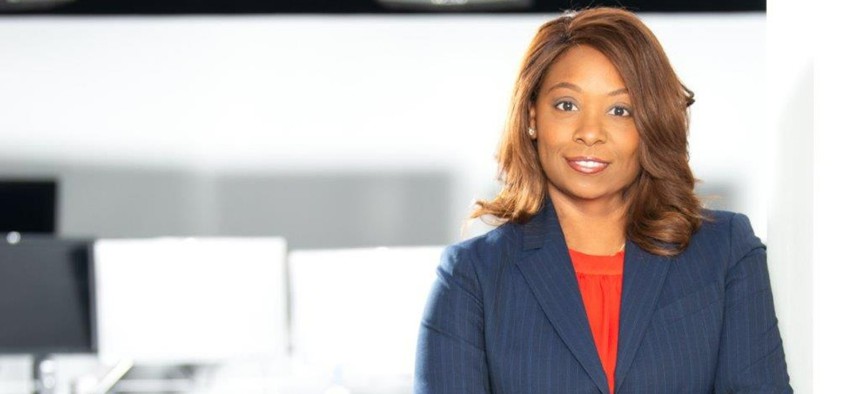 British defense technology company QinetiQ Group has hired a new leader for its U.S. subsidiary that is pushing to double in size.
Shawn Purvis will join the business known as QinetiQ US on Feb. 16 as CEO after nearly 10 years at Northrop Grumman including in her current role as president of enterprise services.
Purvis will report directly to QinetiQ Group CEO Steve Wadey as part of the parent company's global leadership team, QinetiQ said Monday. She will also be on the subsidiary's board of directors.
A 25-year defense market veteran, Purvis joins the QinetiQ enterprise nearly three months after former U.S. president Mary Williams resigned for personal reasons. Williams remains a strategic adviser to the QinetiQ leadership team.
When adjusting for currency exchange rate fluctuations, revenue in the U.S. business of around $282 million represented nearly 17 percent of QinetiQ Group's overall sales mix in its most recent fiscal year ended March 31, 2021.
But the parent company has set much bigger goals for growth in the U.S. market. QinetiQ US is pushing to hit the $600 million-revenue mark by its 2026 fiscal year through both organic and acquisitive growth.
The subsidiary made its intentions known on that front two years ago with the acquisition of Manufacturing Techniques Inc., a sensor technology maker also known as MTEQ. That transaction roughly doubled the size of QinetiQ's U.S. operation at the time.
QinetiQ US counted 638 employees in the parent company's most recent annual report. That represents about 9 percent of QinetiQ Group's global workforce.
Prior to that, QinetiQ Group significantly scaled back the U.S. business with the sale of its services business to one of the companies that eventually helped form what was Perspecta. QinetiQ held onto the product business that includes robotic systems and wearable devices.
In the wake of acquiring MTEQ, QinetiQ's U.S. business restructured with both a new board of directors and signed proxy agreement with the Defense Department so the subsidiary could compete for and perform on classified contracts given its foreign ownership structure.
EverWatch CEO John Hillen chairs the QinetiQ U.S. board that also includes former CSRA chief executive Larry Prior, other industry veterans Pamela Drew and Tom Mills, Steve Wadey and the parent company's chief financial officer David Smith.
QinetiQ Group was formed in 2001 through the privatization of what was formerly the U.K defense ministry's Evaluation and Research Agency, whose mission was equivalent to that of the Defense Advanced Research Projects Agency in the U.S.
Currently at Northrop, Purvis is responsible for all IT functions and resources in support of the company's own digital transformation effort within itself.
She is a former chief information officer for the company and held executive roles at Science Applications International Corp. before joining Northrop in 2012.