Inside Lockheed's work with Verizon to start creating '5G.MIL'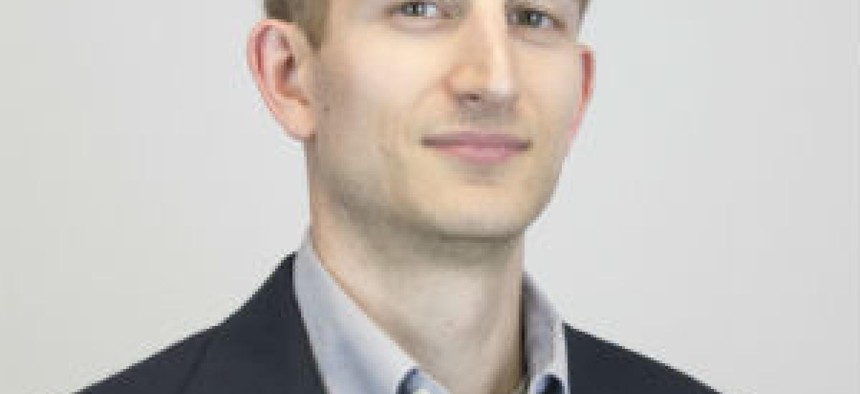 Lockheed Martin started on its vision of providing more resilient, interoperable broadband communications to the military with a heavy commercial influence well before CEO Jim Taiclet began talking about "5G.MIL" last year.
But Lockheed's Nov. 2 announcement that it is working with Verizon to develop technology for a military 5G network certainly represents a tangible step to go further in the direction Taiclet has laid out since he became CEO last year.
This partnership has the world's largest defense company collaborating with the U.S' largest wireless carrier on research, development, prototyping, testing and demonstration of technologies for the future 5G.MIL construct.
Demonstration number one saw a Verizon private 5G network connect to a Lockheed-made open mission system processor to show interoperability between what both companies provided.
Interoperability among networks and devices already in use is a hard problem related to 5G and mobile communications that Defense Department customers repeatedly have brought up with Lockheed, the company's 5G.MIL leader told me last week.
So one goal of that first demonstration was being "able to integrate communications among many of those legacy networks that our customers use, the enduring networks that are going to stay on our platforms for some time to come," said Dan Rice, vice president of 5G.MIL.
But what exactly is so hard about making the networks interoperable, beyond just the typical and well-documented challenges of integrating commercial technologies into the military environment where security is a premium?
Rice said part of the problem stems from how Lockheed's customers have a mix of both networks that are based on Internet Protocol and those that are not, plus the events going on inside of those networks.
"We have to be able to communicate across those different transport elements and bring those messages into common applications that can use them, so it really is about that data fabric, the information flow and ensuring that we can do that in a seamless way to and from those various networks," Rice said.
"Part of this is both the data layer in the stack, as well as the transport layer activities that we're looking on."
Back to Taiclet's agenda: the vision of 5G.MIL and network effects he has articulated since becoming last year is not just about the how in connecting people, platforms, weapons and other systems into a broad network architecture.
The former telecommunications executive also speaks about who should be involved and says that aperture should be wide open. Partnerships with commercially-oriented companies in telecommunications, semiconductors and other sectors have been a priority for Taiclet.
Verizon is not the only recent example of such a partnership with Lockheed, which also revealed Thursday it is working with electronics testing and measurement equipment firm Keysight Technologies on a 5G.MIL testbed.
Keysight is helping Lockheed use the testbed to verify interoperability and performance of 5G assets, plus simulate reliability and security of the communications.
Like how Taiclet has put it, Rice said both Lockheed and the customer community understand the effort to make 5G.MIL a reality means buy-in from everyone in industry from the largest companies down to the smallest of startups.
Verizon and Keysight represent the first set of key lead partners for Lockheed to work on the proof-of-concept, but that is a mere starting point.
"We understand and our partners understand this will be a multi-vendor network operation, it will be a multi-cloud operation that our end customers are going to have to operate," Rice said. "We're not trying to lock in any particular proprietary standard, we're very focused on the open standards for radio access networks."
The end goal is to "ensure that what we do with these customers to accelerate capabilities for Department of Defense use cases enables us to broaden that environment and ecosystem of partners downstream as well," he added.