How the judge took apart Blue Origin's lunar lander lawsuit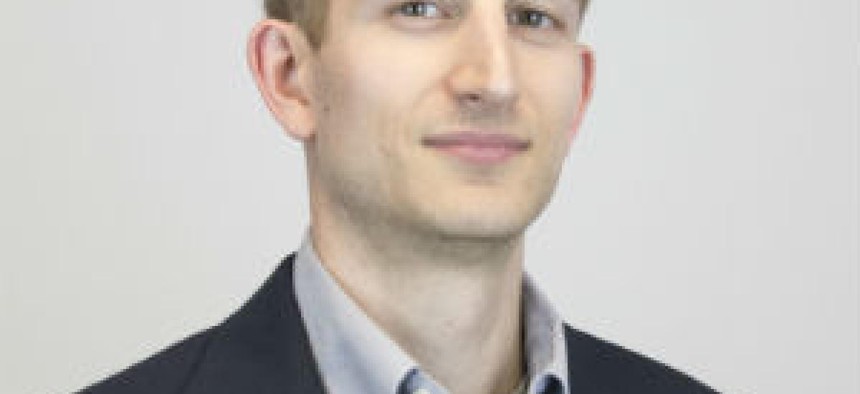 Blue Origin's decision to not appeal a federal judge's ruling against the company in its lawsuit over the NASA next-generation lunar lander contract looks more apparent now that the decision is public.
Jeff Bezos' company had no chance to win the Human Landing System competition over their direct rival SpaceX, and his in Elon Musk.
Zero. Zilch. Nil.
Federal Claims Court Judge Richard Hertling said so in his Nov. 4 ruling, of which the redacted 47-page version was released Thursday. Click here to read it
In fact, Hertling decided that NASA was pretty much entirely correct in its "through, reasoned evaluation of the proposals" including Blue Origin's and followed the law all throughout.
Hertling came to the same conclusion to that of the Government Accountability Office, which denied Blue Origin's post-award protest in July. GAO unsealed a redacted version of its findings in August.
Blue Origin's overall bid of $6 billion was "priced well above NASA's available funding" for the program and "was itself noncompliant," the judge found. Proposed milestone payments for fiscal year 2021 were "more than triple" the $345 million in available funding to NASA.
The judge told Blue Origin it should have been aware of NASA's funding situation because the company spent $1 million on lobbying efforts and would not have done so to "not be kept informed of the outcome of these efforts."
Which means Blue Origin did not have standing to bring its case to the court. Even if Blue Origin did have standing, the company would have lost the argument anyway because of the judge's finding that NASA did essentially no wrong.
A main crux of Blue Origin's argument was that NASA unfairly allowed SpaceX to bypass a requirement for providing flight safety reviews before each launch in its proposal.
Blue Origin believed its proposal of three launches to the Moon would get astronauts there faster versus SpaceX's proposal of 16 flights. SpaceX's plan is to send multiple fuel tankers to a propellant depot with one Starship rocket after the fact.
NASA used that unusual approach as a reason to waive some of the safety reviews for SpaceX, a decision the judge found little-to-no fault in. 
On the other hand, the judge apparently found plenty of fault in how Blue Origin put forth its viewpoint. The redacted decision indicates what Blue Origin said publicly about how it thought SpaceX would need too many launches to do the job was disconnected in sealed statements to the court.
In August, Blue Origin went on the offensive with this infographic that claimed it only needed three launches to get to the Moon versus SpaceX's double digit flights.
But the redacted decision says Blue Origin had a backup proposal for a "large number of launches and Low Earth Orbit rendezvous events, allowing for the incorporation of elements such as a propellant depot in Low Earth Orbit to be refueled by multiple launches."
The judge's response to that is short and succinct: "Blue Origin's alternative proposal is purely speculative, including hypothetical pricing and hypothetical technical ratings."
Hertling's ultimate finding against Blue Origin also goes to town on the company's approach in its argument:
"The court has no way to perform a hypothetical evaluation to determine whether Blue Origin's alternative proposal would even be awardable much less have a substantial chance of award.
"Blue Origin is in the position of every disappointed bidder: Oh. That's what the agency wanted and liked best? If we had known, we would have instead submitted a proposal that resembled the successful offer, but we could have offered a better price and snazzier features and options. (Emphasis added by the judge.)
"Blue Origin cannot use its speculative alternative proposal to establish that it would have had a substantial chance of award but for NASA's alleged evaluation errors. Such an approach runs directly counter to the judicial role in Administrative Procedure Act ("APA") review, as applied in resolving bid protests."
Also coming to light in the redacted decision is the fact that Bezos raised his offer to cover NASA's funding shortfall for the lunar lander to $3 billion, up by $1 billion from the original idea. NASA never responded publicly to the initial offer.
The judge said NASA was not obligated to continue any pricing conversations with Blue Origin because they were not before the agency at the time of the award. Blue Origin chose to submit its proposal anyway without that $2 billion-to-$3 billion corporate contribution in there.
Blue Origin then decided "conduct public relations negotiations after the award in the context of its bid protest," which the judge said is not enough to find the company was unfairly treated.
After all, Blue Origin put in a proposed price that was more than NASA had funded for the lander.