New name, familiar investors feature in this M&A roundup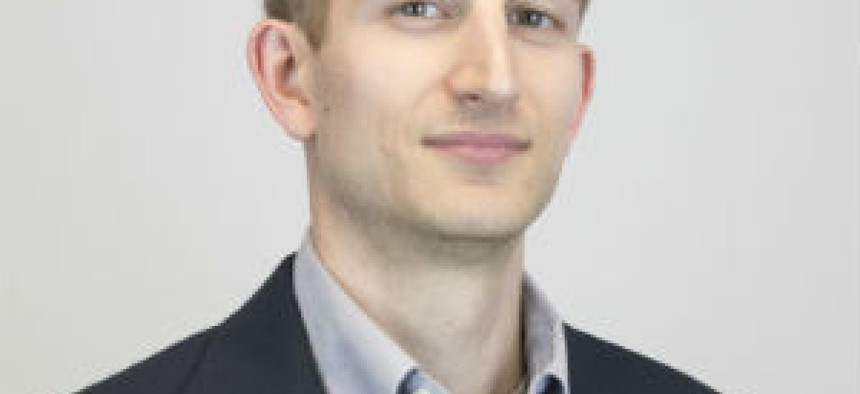 As a follow-up to our latest podcast episode, we go right back to the storyline of merger-and-acquisition transactions that hit my inbox in quick succession while I was on a nearly two-week brain break.
Peraton is not surprisingly a contributor. A rundown of that company's most recent buy and sale can be seen here.
Here are some of the others worth noting across the government market, none of which the terms were revealed.
Aeyon
Who they are: A newly-formed government technology services and consulting firm backed by investment firm Enlightenment Capital with 450 employees.
How they formed: A combination of Sehlke Consulting with Artlin Consulting, another Enlightenment-backed contractor.
What they focus on: Automation, data management, financial management, IT support and robotic process automation software for business applications through proprietary tools.
Who their customers include: Army, Defense Logistics Agency, Federal Aviation Administration, General Services Administration and Special Operations Command.
Who helped in the deal: G Squared Capital Partners served as investment banker for Sehlke Consulting.
Cadmus Group
Who they are: Professional services firm focused on programs related to climate, energy, environment, transportation, security, preparedness and public health at government agencies and power utilities.
What's happening with them: Private equity firm CI Capital Partners has acquired majority ownership of Cadmus, who previously counted Enlightenment as an investor. Cadmus' management team also has reinvested in the company.
More on the new owners: CI Capital previously backed the former Anteon International and A-T Solutions prior to their respective sales to General Dynamics and PAE.
Who the brain trust includes: ICF's former longtime leader Sudhakar Kesavan is lead director, while former ICF public sector chief Ellen Glover and former Boston Consulting Group executive David Gee also are joining the board.
Who helped in the deal: Houlihan Lokey acted as financial adviser to CI Capital Partners and assisted the investment firm in the due diligence, valuation and negotiation activities.
Criterion Systems
Who they are: A cybersecurity and IT services company that focuses on IT infrastructure, cloud and data center management, and systems engineering work for federal agencies.
What they acquired: Sage Black Consulting and Contracting, which provides software engineering services across several domains including geospatial and signals intelligence, space and cyber.
What's next: Sage Black becomes a subsidiary of Criterion, joins the buyer's intelligence solutions unit and will be led by Criterion Chief Financial Officer Steve Mast. Sage Black founder Paul Patton becomes a Criterion vice president, responsible for cultural integration and workforce development.
Who helped in the deal: Rock Hall Partners represented Sage Black.
More on the acquirer: This was Criterion's second transaction announcement from September following its purchase of Protas Solutions, an intelligence community IT services company. In March, Criterion acquired Realm Consulting and subsequently formed the intelligence solutions unit.
Anduril Industries
Who they are: Defense technology company focused on autonomous vehicles, sensors and other augmenting tools for military usage.
What they acquired: Copious Imaging, a maker of passive sensing technology that incorporates artificial intelligence techniques to identify and categorize objects of interest.
More on the acquired: Spun out from the MIT Lincoln Laboratory in 2017 to further productize the Wide-Area Infrared Sensing with Persistence capability, which is designed to not send out significant radiation and thus avoid detection.
What the buyer sees: More opportunity to engineer and deliver AI-enabled sensing systems to the U.S. military.
Who helped in the deal: Wilson Sonsini Goodrich & Rosati acted as legal adviser to Anduril. Gesmer Updegrove LLP was legal adviser and Needham & Company worked as financial adviser to Copious Imaging.