How Viasat is pushing 'satcom as a service' in government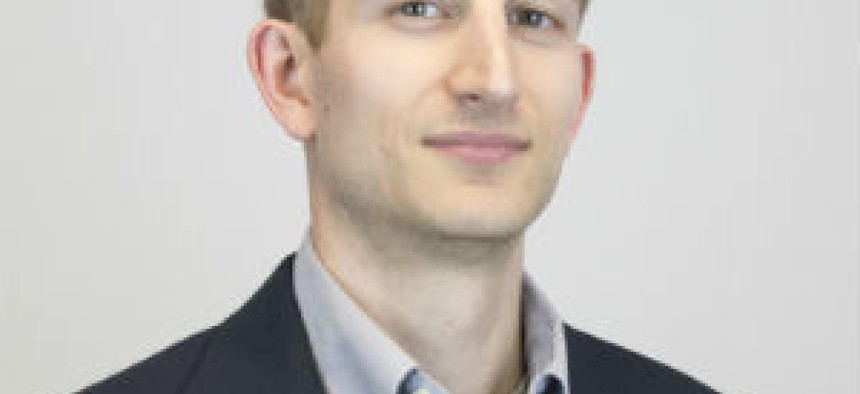 Now president of Viasat's government segment, Craig Miller is tasked with continuing the satellite communications company's push to bring its products and business models to defense and other federal agencies.
As Miller put it to me recently, Viasat "has an interesting tightrope to walk" in the broader competitive landscape across the government market.
New or emerging entrants are on one end of the spectrum, while longstanding hardware companies with decades of experience in the environment are on the other.
So where does Carlsbad, California-headquartered Viasat sit on that spectrum and how does that inform its strategy?
"It's very important for us to find capabilities where we can compete on our terms, because we don't have the market cap, we're not as big as some of the other guys out there," Miller said.
At the core of Viasat's identity is being a global network service provider that operates satellites to securely connect U.S. military agencies, other government agencies and allies to the network. The company also provides internet connectivity to airlines, residential and other consumer markets.
"In that sense, we're more aligned with a lot of the new entrants," Miller said. "We're not necessarily as big as them, but we're agile like them and we're commercial like them."
One of those commercial-like models Viasat sees promise and more interest in on the part of government is satellite communications as-a-service, which sounds similar to how agencies acquire cloud computing storage and related services for instance.
"The service provider takes care of everything for you and you just get the effect that you need, and you don't have to worry about managing it," Miller added.
The satcom as-a-service construct sees network providers like Viasat as responsible for the connectivity hardware such as terminals and ground stations that support and extend the network, Miller said.
An agency would then pay for a certain amount of bandwidth to access and use the network, which Miller characterized as similar to how people buy internet service for their homes. The carrier or provider is then responsible for upgrades and other iterations for the network.
"If you just buy them as products, you buy what you buy and the technology's frozen. But if you buy a service, we're constantly upgrading our network," Miller said. "Our network isn't static at all, we upgrade it every single day.
"So if you buy it as a service, you get those upgrades automatically and get the technology advancement day-by-day. You get the cutting edge when you buy as a service."
A second area related to connectivity also high on Viasat's agenda is the transition to 5G networks and how that concept can be more than just about what is on the ground. Miller said Viasat is working with the Air Force on funded contracts to help that service branch better understand and adopt more 5G technologies.
But in the bigger picture of 5G and hybrid networks, Miller gave two definitions of what it can mean to different people depending on who you ask.
"To some people it's the over-the-air spectrum and protocol, but 5G is also a very extensible network management architecture," Miller said.
"5G provides some interesting ways to glue networks together and bring other networks under a single network management architecture and help them operate together as an enterprise."