What drew Noblis to acquire McKean Defense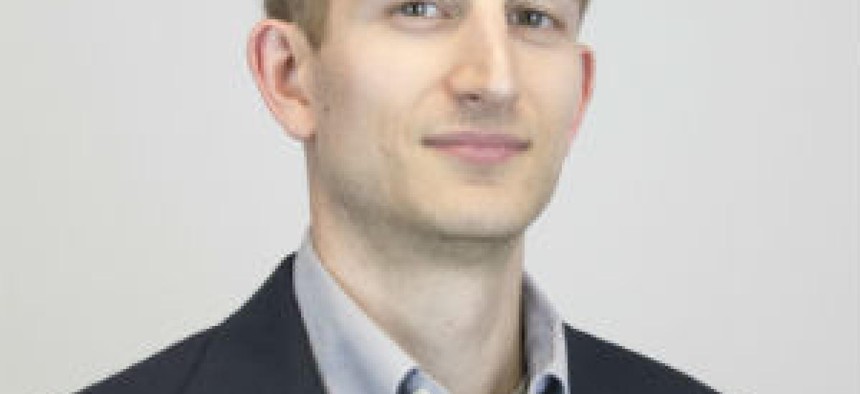 For Noblis, its acquisition of McKean Defense represents the nonprofit science and technology organization's third in seven years and latest move to further grow in the government market's defense segment.
Amr ElSawy, who became Noblis' CEO that same year, said Friday that adding McKean Defense is the latest move to further balance the portfolio beyond the historical core of civilian and health care-focused work.
Prior to McKean Defense, the two most recent acquisitions for Noblis have been primarily focused on the national security space including the 2014 addition of National Security Partners and last year's purchase of Inductive Minds.
ElSawy told me each of those deals also focused on adding new contract vehicles, from which they can pursue more task orders.
"Half of our growth has been organic and half of it has been acquired," ElSawy said regarding Noblis' recent history.
So what did Noblis find in McKean Defense? Glenn Hickok, who leads Noblis' defense mission area as vice president, was succinct in his description of the acquired asset: "Nobody knows the Navy better than McKean."
"Our defense business was mostly focused on the environmental sciences" with the Air Force and the DCGS battlefield information system also in the portfolio," Hickok told me. "We had some Navy, but not a whole lot of it."
Noblis' environmental focus included programs to help address pollutants at military installations for instance.
But Noblis has gradually added more of a technology lens for its defense portfolio including cybersecurity and communications through the combination of organic and acquired growth described by ElSawy.
On a combined basis, Noblis estimates its annual revenue at $418 million with close to 1,900 employees.
Philadelphia-headquartered McKean focuses its services on the Navy surface fleet in areas such as readiness, modernization, sustainment and integration. Hickok said one main idea behind all of that is to extend the lifespan of legacy platforms by implementing newer systems into them.
A second thrust Hickok highlighted in our conversation is that of conditioned or predictive maintenance, whereby operators can see when a system or part needs to be fixed ahead of time.
That also is not exclusive to the defense side of Noblis. Hickok said the firm is looking to apply that in other parts of the government.
"We can inject advanced technologies from a scientific perspective," ElSawy said.
He also highlighted how Noblis has found in recent years is that many emerging technologies such as 5G wireless networks, the Internet of Things, cloud computing and others are not specific to particular agencies.
"Many of these areas are cutting across the entire government, with the transition to the cloud coming at the top," ElSawy said.
So too are the many of the capabilities to help agencies make that technological leap a reality from Noblis' point-of-view.
"The techniques for AI, cyber and working with large data sets are very complementary skill sets," ElSawy said.
McKean is now a subsidiary of Noblis and also led by Hickok in addition to his defense area role. The subsidiary will adopt a new name in the future.