Under the hood: What Peraton is getting in Northrop IT deal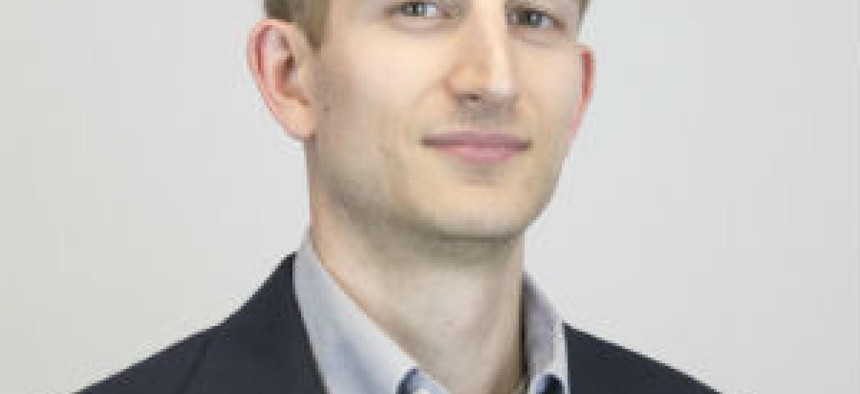 Northrop Grumman's federal IT and mission support services business will join forces with Veritas Capital-backed Peraton in the first half of next year to form a $3 billion-plus government technology player.
But what exactly is Peraton getting in this megadeal? Northrop revealed slightly more figures about its $2.3 billion-revenue IT business in a regulatory filing Thursday.
That $2.3 billion roughly breaks out to $1.6 billion in its defense systems segment, $500 million in mission systems and $200 million in space systems.
Certainly there is a defense and intelligence component, but the business also performs systems integration and other services work for civilian agencies including those in the health space.
Two years ago, I sat down with the leadership team responsible for that line of work in the wake of Northrop's completion of the Orbital ATK acquisition.
Some of those civilian clients include the Social Security Administration, Internal Revenue Service, State and Justice departments, and Centers for Medicare and Medicaid Service.
With this pending divestiture, Northrop becomes the latest defense company to part with a substantial portion of its government IT business to focus on larger platforms. But with everything increasingly defined by software, defense companies are still very much in the IT and digital game.
"Northrop will still have cyber and defense platform-related IT, while they also have fairly mature agile and DevSecOps capabilities clearly tuned to the defense, national security and space domains," said John Caucis, senior analyst for public sector at market intelligence firm Technology Business Research.
Lockheed Martin sold its similar business to Leidos in 2016, while L3 Technologies and Harris Corp. did the same in 2015 and 2017 respectively before their merger last year. That leaves General Dynamics, BAE Systems' U.S. subsidiary and certain aspects of Raytheon Technologies as the defense primes who have stayed in.
Northrop also stayed in for several years, including at the peak of divestiture activities or strategic reviews among that group of companies to decide next steps for their IT businesses. The market was in a different place in the mid-2010s as agencies increasingly emphasized price in their IT services contracts, which translates to lower margins even if cash generation remained strong.
Caucis described the trend to me as an "ongoing bifurcation in the market, perhaps one that really became apparent with Lockheed divesting IS&GS now almost five years ago."
According to Caucis, that bifurcation means "defense- and product-centric companies refocusing on core military, national security products/platforms and leaving the traditional enterprise IT and IT services to the legacy integrators and blended commercial folks" including the likes of Accenture, Deloitte and CGI.
Even when Northrop stood up the now-former technology services segment in 2016, the company told investors not to read into that any plans for a potential spinoff like those of other defense primes.
As Northrop stayed in, the company shifted away from work it saw as commoditized in nature to what was perceived as higher-end activities aligned closer with the defense company core.
Some analysts even thought that the services business could benefit from synergies out of the Orbital ATK acquisition. Northrop even once said themselves they were seeing more synergies between the services business and the rest of the company.
In early 2019, Northrop realigned the technology services segment again through a consolidation into two divisions there from three. That begat another realignment earlier this year that kept Northrop's four segment-structure, but essentially replaced technology services with defense systems.
So what now of Northrop and its direction going forward?
"The sale is not surprising at all given Northrop's moves beginning with Orbital to hone back in on its core defense operations and enhance its focus on the burgeoning space sector" including the Ground Based Strategic Deterrent (GBSD) nuclear replacement program Northrop is the prime on, Caucis said.
"Not that any other outcome was expected with GBSD, but with GBSD also now in tow and global defense spending expected to remain robust (at least until the COVID19 relief bill comes due in the U.S), I see only upside for Northrop to double down on defense."