Meet 'Avantus Federal'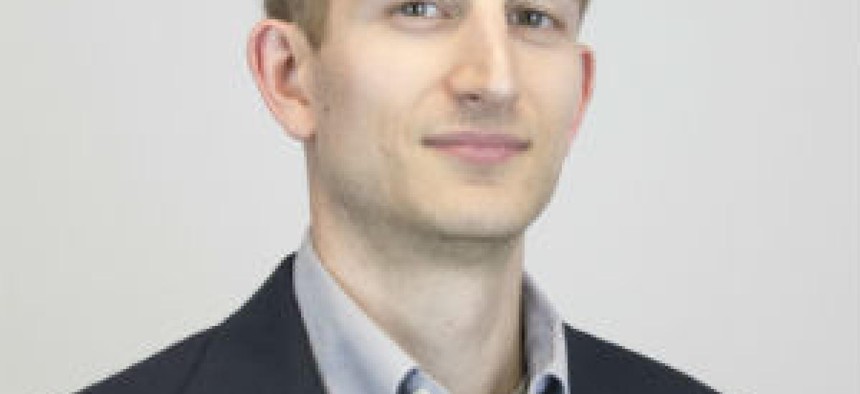 With private equity firm NewSpring Capital's help, the government services company formerly known as E3/Sentinel has been at work making itself a formidable mid-tier player that embraces that identity.
Transaction number five in June to continue that two-year journey plus the initial deal to create the company have all led to the rebrand to what is now Avantus Federal.
Such a move is similar to how other contractors have changed their name and image after acquisitions to try and make it easier for customers.
"I see the confusion when I was the customer, when I was in government, how you start to not understand who's what, what's under contract, what skills you can get to," said Avantus Federal CEO Andy Maner in a nod to his past experience that includes a stint as chief financial officer for the Homeland Security Department.
But as Maner also pointed out to me Monday, the employees are also a key stakeholder to consider.
"People want to be a part of building something together and if you just leave it decentralized, then they say 'They're just building their own brands and their own companies,'" Maner said. "I think there's real goodness during COVID -- people want to feel like they're moving forward and being a part of the build, and I wanted everyone to share in that feeling."
Fresh off the new name's launch, Avantus Federal closed its first acquisition when it bought MissionTech to add more broad technology and other professional services offerings for agencies in the national security and intelligence communities.
Think areas like data engineering, cloud computing and financial management for instance.
"This really adds to every one of our divisions, it's a set of capabilities that we already did, and we wanted to start acquiring businesses that matched our full portfolio of capabilities," Maner said.
Both the deals for MissionTech and Lucid Perspectives were completed during the coronavirus pandemic with everyone dispersed physically. But Maner said he Federal's team had worked with those companies before given the market is a "small community at times," plus the sector has held up well during the now eight-month pandemic.
"Our market is as energized and energetic as I've ever seen it, so sure we did these on our own, but all of the stakeholders in our market, the investment banks all have tremendous throughput going on right now," Maner said. "It's consolidating, it's upgrading, so we want to be a part of that as well."
Maner is vocal about both wanting to be a part of the government market's middle tier and making that size a core part of Avantus Federal's identity. The situation COVID-19 has presented Avantus Federal and all other government contractors with reimagining the future work environment and new delivery models for working with agencies.
But it was the workforce that Maner was also vocal about in our conversation, particularly how the tasks of retaining and cultivating the talent base are looking different these days. Maner told me the company has ramped up professional development offerings for employees, plus gave them a stipend to outfit their home office and computers children use to remotely attend school for instance.
Company offices are limited to 10-percent capacity, but Maner said they remain open to employees who want the occasional change of scenery from their home office. Avantus Federal has also opened its own classified facility in Reston, Virginia amid efforts by agencies to limit the numbers of people onsite.
Avantus Federal's integrated talent management function to hone the career development of employees hence has a much more individualized focus.
"They have their own career path, they need their special benefits, they need their own work hours potentially," Maner said. "So for us, a thousand people means a thousand career paths."
All these changes are taking place amid demographic shifts across the public sector ecosystem that includes Avantus Federal, which now has essentially four generations of professionals on its payroll.
According to Maner, that environment requires companies be more agile and flexible in how they both construct that workforce and give employees a strong sense of stability.
"I feel now that with some of the events over the summer and the election and COVID, people are looking to us for safety, security, fairness," Maner said. "I want people to know what we stand for and if there's a match with our professional development, earned eminence, acting with purpose, inspiring yourself, staying humble and embracing diversity... if there's a match with people, we want them to come here."