Perspecta tapped to help DHA take patient data to the cloud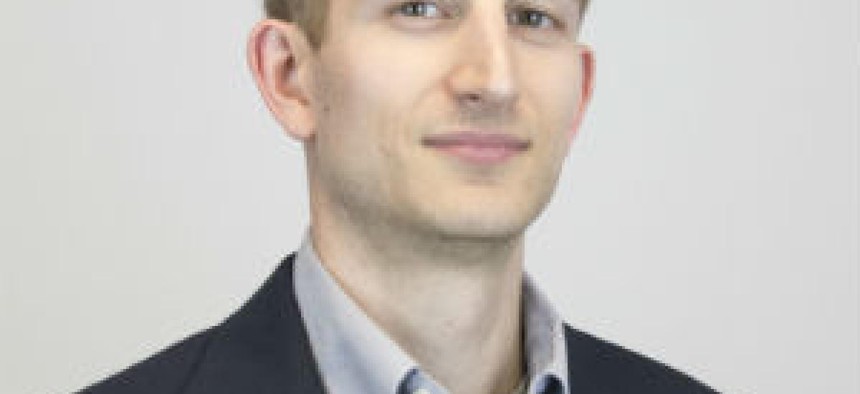 Perspecta has been tapped for a one-year contract to configure its digital health platform for helping the Defense Health Agency modernize and migrate patient data to a cloud computing environment.
Perspecta has been tapped for a one-year contract to configure its digital health platform for helping the Defense Health Agency modernize and migrate patient data to a cloud computing environment.
Other Transaction Authority awards like this (amount undisclosed) are typically wired to help agencies bring in new technologies on a fast turn for an immediate need. Worth noting at the outset: this OTA awarded by the Navy is not directly related to the ongoing coronavirus pandemic even with the timing of the announcement in mid-September.
But DHA is in the midst of another challenge happening amid COVID-19 that is not theirs alone as a health care provider, according to Perspecta Chief Medical Information Officer Shane McNamee.
For this particular OTA, Perspecta is applying its HealthConcourse product to help DHA make patient data more widely accessible in the cloud as part of the Military Health System's larger transition to the Genesis electronic health record.
HealthConcourse is a software-as-a-service platform that also is based on open source technology, which gives another clue regarding the problem.
"DHA right now with the legacy data in their EHR systems as they're moving toward Cerner, is facing a data crisis that is representative of the rest of the health information industry," McNamee told me, adding this is also true of the Veterans Affairs Department as it too is shifting to a Cerner-based EHR.
"It's very similar to every other industry that went through information technology: tons of things build up pretty quickly, they save it all in their own data formats and then as you move to process above and beyond a single side, it doesn't all come together well and we move to standards," he said.
McNamee, a former VA director of development, described the situation as boiling down to a legacy industry problem of how different health care providers have very different ways of storing patient data. That has happened with earlier rushes toward EHR setups and away from paper-based records.
Any conversation about data in the either the government or health care arena -- and in this case both -- also inevitably gets to the issue of quantity and these organizations' unique retention practices. For the most part and obvious reasons, enterprises in these sectors must keep all the data that is collected.
Bill Lovell, senior vice president and general manager of Perspecta's health group, said this particular cloud migration for DHA aims to help the agency achieve its modernization goals in both the application and data layers as the scale of both grows.
That would put DHA on the path toward a cloud-first approach for both layers as the Genesis EHR gradually rolls out across the entire Military Health System. The Navy awarded the OTA to Perspecta through the Information Warfare Research Project Consortium project.
"We're going to begin with a cloud-based technology and the application layer is going to be built consistent with a cloud-native, cloud-first strategy," Lovell said. "I believe that's where most of our customers are moving."
A trio of examples of that move in the health space Lovell offered include the Food and Drug Administration, Centers for Disease Control and Prevention, and Veterans Affairs Department where Perspecta is a teammate to Cerner on that agency's EHR migration.
From Perspecta's point-of-view, the DHA project also has an eye toward giving the agency a vendor-agnostic approach when it comes to the cloud hosting component. Data ownership also is falling to DHA through this, McNamee indicated.
"Our business model is not to lock down this client forever," McNamee said. "Because we don't have a proprietary data model, we have to fight for their business every year going forward."
Given the timing, I did sneak in a question about a possible connection between the current COVID-19 situation and this OTA pact with DHA.
Turned out the OTA was in the works during Fall 2019, so not necessarily in response to the pandemic.
Even still, McNamee did offer this: "The pandemic has certainly accelerated the need for agile solutions and agile business partnerships between the vendor community and the government. ... I will say that it has been very fortunate that we had such a flexible vehicle and business relationship therefore with our customers."