Palantir's real strength is its business model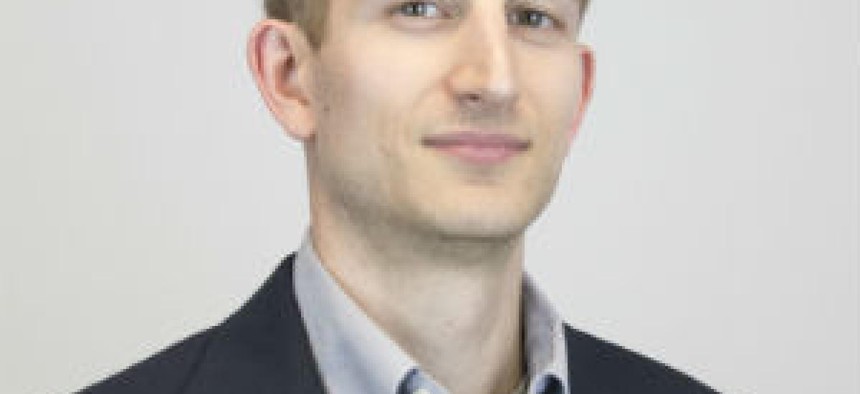 Palantir's path to becoming a publicly-traded company has had some fits and starts along the way but is now more apparent with its S-1 registration statement Tuesday night for a direct listing to happen in late September.
The 17-year-old software company's path to becoming a recognized competitor in the federal government market started with backing from the intelligence community's In-Q-Tel investment arm. That path also had fits and starts but is certainly going places now.
Quantitatively speaking: click here for the details from Palantir's S-1 and other notes. Qualitatively speaking: what kind of competition has Palantir presented with its dual identity as a non-traditional player with roots in the intelligence community?
Now Denver-based (no longer Silicon Valley) Palantir certainly qualifies as a non-traditional player for this reason offered veteran public sector IT watcher Chris Meissner: "If you think about software, it's really just another way of delivering services."
"A software-oriented business understands the problem and codes it almost entirely on their own dime with little customer funding," said Meissner, principal at public sector and supply chain analytics firm 202 Group. "The best SIs and government contractors rely pretty heavily on customer-funded (research and development) to get something over the line."
In essence, Palantir's approach to the government market is that the commercially developed software is the competition to what integrators offer. Other software providers are certainly shaping their strategies around that model, but Palantir is one of the largest to be doing that.
Whether the company or the customer makes the first investment is also a fundamental question to consider, Meissner said. The government almost always gets the ownership rights in the traditional contracting model and especially for software versus Palantir's approach of solving the problem by coding solutions into the software and having commercial terms in contracts.
A win in the courts four years ago helped get Palantir into the defense market it had long coveted access to, particularly with the Army. That has turned into a series of wins not just for the right to compete for work on the Army's main battlefield intelligence system, but also to build a new human resources dashboard for that branch and a new logistics information setup for the Navy.
Both wins came against longstanding incumbents. Those success stories in recent years have both grabbed market share from notable longstanding GovCon names in the systems integration arena.
Integrators are "evaluating the potential for Palantir to bid and having to develop win strategies against them," Meissner said.
So too in this case, forget about what has become the traditional model of integrators working with commercial technology outfits to provide bundled solutions to agencies.
"That's just simply not how Palantir views things," Meissner said. "A lot of traditional SIs and GovCons have been surprised when Palantir's been able to pull out a win from under them on a system that they've maybe owned for years and years.
"Others will continue to be surprised unfortunately in the future that they didn't take the threat of this particular business, but also more importantly this particular business model, seriously."