COVID-19 to dominate the next GovCon earnings agenda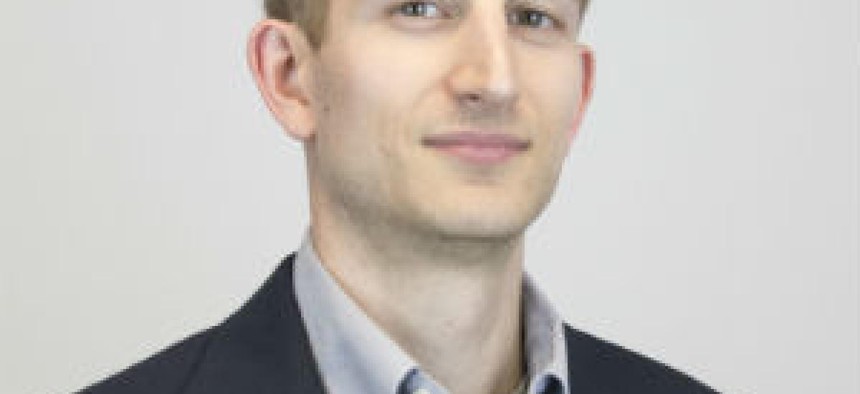 Publicly-traded government contractors in the coming weeks will report their latest rounds of quarterly financial results, but those are certainly mere footnotes compared to how they will talk about the effects of the coronavirus pandemic.
Here is some of what I expect them to address in their releases and conference calls with investors, plus the questions they'll likely be asked. Lockheed Martin is the first to report on April 21.
Supply chains
Large GovCon companies, both defense hardware and government technology integrators, all rely on a vast network of small-to-medium sized suppliers and partners. Lockheed has acknowledged this in its own effort to aid suppliers, which is similar what the Defense Department is doing in accelerating payments to contractors.
A global economy being ground to a halt is stressing that network in the U.S. as states and territories have implemented stay-at-home and social distancing directives to slow the spread of COVID-19 illness, even though defense and IT are considered part of the country's critical infrastructure.
Potential lines of comment and questioning here: what are large businesses doing to help their smaller partners and how to account for what seems like inevitable disruptions even with that aid.
Workers
Contractors in the defense and intelligence communities will get paid to keep their employees in a "ready state," which acknowledges that some workers may not be able to report during the pandemic even if they are essential.
That ready state comes into play if companies and their agency customers have to limit the numbers of staff on site to reduce the numbers of people gathered in one place, even with remote work as an option. Sometimes of course, telework is not an option because the work is classified and must be done at an government site.
Potential lines of comment and questioning here: who is still working, what can be done at home or other facility versus an agency site, and are any staffers getting moved to other projects if there is a disruption?
Finances
Cash flow is king for contractors, whose business model and investment thesis is grounded in having a reliable bill payer in the federal government. GovCon companies were trading at record-high valuations prior to the COVID-19 crisis but those have largely pulled back just like other sectors.
One cannot say federal agencies are not recognizing there could be potential disruptions in paying contractors. Just this week, the General Services Administration has reduced the time it takes to pay small businesses and subcontractors of that size to 15 days instead of the usual 30. I highlighted DOD's accelerated payment policy earlier.
The line of questioning is more simple: what capabilities do agencies have to process invoices outside of their facilities and are those payments flowing in a timely manner?
One other item worth watching there: do some GovCon companies at least temporarily put a pause on giving 12-month financial guidance to investors? Two have so far. But more have cited the pandemic as a broad risk to their business and industry.
Priorities & Procurements
Government spending data is hard to slice and dice, but no matter how one does that it is clear that agencies are moving fast on buying what they want and need to fight COVID-19.
Less clear is whether that will shift resources away from planned procurements to those needed in the pandemic response. That does not appear to be the case so far. But the situation as we know it is only one month in.
The line of questioning here seems very simple too: what is happening to the federal government's other day-to-day missions and how is the COVID-19 response affecting them? Anything getting delayed or pushed off?