Leidos wins $7.7B Navy NGEN network services recompete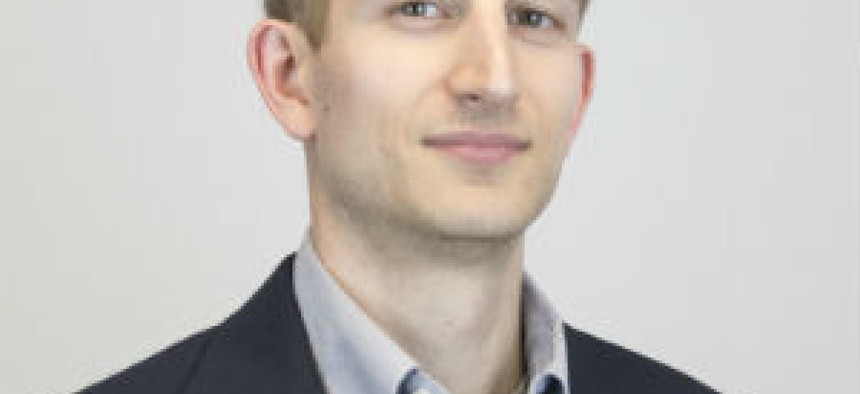 Leidos has topped incumbent Perspecta and another competitor in General Dynamics IT to land the Navy's $7.7 billion NGEN network services recompete.
(NOTE: This story has been updated with comment from both Leidos and Perspecta)
Leidos has had quite a week with a couple billion dollar-plus acquisitions and now the unseating of a longtime incumbent to the Navy's biggest IT services contract.
The Navy on Wednesday awarded the eight-year, $7.7 billion services portion of its Next Generation Enterprise Network-Recompete contract to a team led Leidos, who will be responsible for maintaining and modernizing the main global network of the Navy and Marine Corps.
Pending any protests, Leidos has wrestled this job away from almost two-decade incumbent for this work in Perspecta and also defeated another competitor in General Dynamics IT.
"Leidos received notice that Naval Information Warfare Systems Command awarded the Next Generation Enterprise Network Re-Compete (NGEN-R) Service Management, Integration, and Transport contract to the bid team led by Leidos. We look forward to operating the shore-based networks of the Navy and Marine Corps that serve sailors and marines around the world," a Leidos spokesperson told WT in an emailed statement.
IBM, Unisys and Verizon are the main teammates of Leidos for the work. The Navy has obviously given all bidders notice of the decision and will give them more information soon through the post-award debriefs.
"We are disappointed with the Department of the Navy's award decision and are looking forward to a debrief from our Navy customer," a Perspecta spokesperson told WT in an emailed statement.
NGEN's so-called SMIT portion -- short for Service Management, Integration and Transport -- has an initial base period of five years followed by an option to extend for three more years.
SMIT was one of two awards the Navy made for this recompete of the current NGEN contract. A separate $1.4 billion contract was awarded in April to HPI Federal -- the government subsidiary of HP Inc.
But a central tenet of NGEN-R's services track is network transformation and modernization. Thus the winner of this high-profile competition would gain a major showcase to present their skills in that area at scale as all the competitors the job have bulked up through mergers and acquisitions.
Reston, Virginia-based Leidos has already had an eventful past five days, during which it closed the $1.65 billion Dynetics acquisition and announced a $1 billion agreement to purchase two L3Harris Technologies airport security technology businesses.
But the megadeal four years ago to combine with the former Lockheed Martin IS&GS IT services business is almost certainly the one Leidos will point to as a reason why it won NGEN. That deal doubled Leidos in size and the company touted that added scale as positioning it better for larger contracts such as NGEN.
General Dynamics IT's acquisition of CSRA two years ago had the same philosophy, as did arguably the three-way merger of DXC Technologies' federal business, Vencore and KeyPoint Government Solutions to create Perspecta that closed shortly thereafter. DXC brought the NGEN contract with it.
Through various mergers and acquisitions, Perspecta has been the incumbent on this work to run the Navy's main network since 2000, when the Navy Marine Corps Intranet contract was won by EDS Corp.  The current NGEN contract expires on Sept. 30 and represents 15-20 percent of Chantilly, Virginia-based Perspecta's annual revenue.
Perspecta brought its current NGEN partner AT&T back into the fold for the recompete and other teammates for the new bid included Microsoft, Amazon Web Services and Northrop Grumman.
HP Inc. can claim incumbency of sorts thanks to how it has gone through various M&A deals as well.
Services work for NGEN involves electronic software delivery, end user core build, endpoint detection, logistics management, network operations, security operations, service desk, transport and virtualization services.
The overall NGEN effort supports 650,000 users and 400,000 hardware devices at 1,700 sites in the U.S. and around the world.