Leidos' $1B deal for L3Harris airport tech businesses is a tale of two paths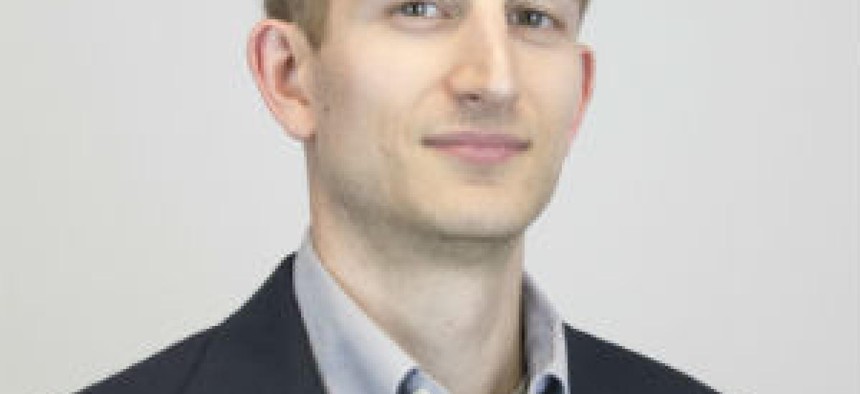 On occasion, a large transaction in the government market helps illuminate both where the acquirer is looking to go and the path the seller is heading down as well.
Case in point: Leidos' announcement Tuesday that it has agreed to acquire the global airport security and automation product businesses of L3Harris Technologies for $1 billion in cash. The deal is anticipated to close by June of this year and the units will become part of Leidos' civil business.
Those units with 1,200 employees combined make screening products such as people scanners, automated tray return systems and other systems at airports, transportation centers and other government and infrastructure locations in at least 100 countries.
Reston, Virginia-based Leidos announced this latest deal less than a week after it closed the $1.65 billion purchase of Dynetics, another product-focused deal for the buyer to gain more of a presence in hypersonics and other defense technologies.
"We were looking for more diversity between services and products, and this was an opportunity to add to a product portfolio that we already had," Leidos CEO Roger Krone said Tuesday in a conference call with investors. "We like a balance across our four businesses and the diversity of markets that we have, and this furthers that diversity."
Leidos other three business segments are defense, intelligence and health alongside civilian.
This all adds up to the largest player in the government technology and professional services market getting much bigger. More exact details will come on that front Feb. 18, when Leidos reports its 2019 financial results and outlook for 2020.
We do have a glimpse at what this latest round of deals will bring to Leidos. The L3Harris security product units recorded $500 million in revenue that will come on top of the $1 billion in expected added sales from Dynetics, according to investor presentation slides from both transactions.
Increased geographic reach of the L3Harris units was also something Leidos sought and found. Krone said that international revenue will increase to 13 percent of Leidos' total sales from the current 10 percent, plus grow Leidos' presence to 120 countries -- or 60 percent of the world.
This latest deal mirrors the path of and comes around the four-year anniversary of Leidos' announcement of its merger with the former Lockheed Martin IT services business known then as Information Systems and Global Solutions.
"As we did with our IS&GS transaction, acquiring an asset that wasn't strategic under its prior owner and incorporating it under Leidos, where the business is highly strategic, will create value in the short and long term for all of our stakeholders," Leidos Chief Financial Officer Jim Reagan told investors Tuesday.
Now to the other side of the equation. L3Harris Technologies opened for business in the summer of last year after the merger of L3 Technologies and Harris Corp. That deal can be viewed through a similar lens of being transformational just like what Leidos-IS&GS was.
L3Harris is now at the part of the story where even with its added scale, the company wants to sharpen its focus and concentrate on work closer to the product manufacturing core.
During an earnings call with Wall Street analysts Tuesday, L3Harris CEO Bill Brown said the divestitures of the two security equipment businesses is the "first and largest" of such moves for the company and will not be the last.
The portfolio reshaping may "ultimately result in 8-to-10 percent of total company revenue being divested over time," Brown said in the call to discuss fourth quarter and full-year 2019 results.
"We got out of the gates very quickly with one. There are several others that are in process or in detailed planning," Brown said. "We will announce those transactions as we go through this year and into calendar '21."
L3Harris reported nearly $18.1 billion in pro forma revenue for last year, a figure that adjusts results from both sides of the merger for a year-over-year comparison.
The company is guiding for organic growth in 2020 of between 5 and 7 percent, a range that takes into account the planned divestitures.
Included in the deal with Leidos is the MacDonald Humfrey Automation business, which L3 acquired in 2016 for $315 million. L3 announced that transaction in the same year that it sold the National Security Solutions services business to CACI International for $550 million.
L3 was just as active an acquirer as it was a seller in the years leading up to the merger with Harris. Both companies divested a bulk of their services work in the years leading up to the merger. Harris sold a night vision business to Elbit Systems of America in order to get antitrust regulators to approve the merger with L3.
Leidos retained Credit Suisse Securities as financial adviser for the deal with L3Harris. Fried, Frank, Harris, Shriver, & Jacobson LLP and DLA Piper were legal advisers in connection with the transaction. PwC was operations and accounting adviser.
L3Harris is working with Evercore as financial adviser and Paul, Weiss, Rifkind, Wharton & Garrison LLP is serving as legal counsel.