HP wins hardware portion of NGEN recompete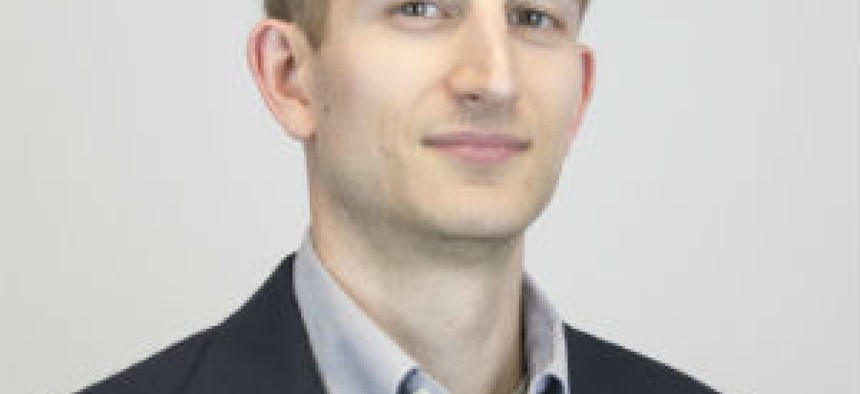 The Navy awards the first piece of its multi-billion dollar NGEN recompete to HP Federal as it appears to be sticking with what it has on the hardware front.
The Navy has awarded the first big piece of its multibillion-dollar recompete procurement to support the branch's main IT networks and it appears to be sticking with what it already has.
On Tuesday, the Navy said it awarded the end-user hardware portion of the Next Generation Enterprise Network-Recompete contract to HPI Federal -- the government subsidiary of HP Inc.
HPI Federal beat out two other bids for the potential nine-year, $1.4 billion contract to supply computers and other devices to at least 400,000 Navy and Marine Corps users. The initial base period is valued at $358 million.
End-user hardware is one of two NGEN-R awards as the Navy split this contract into two competitions with the second for services anticipated sometime between January and March of next year.
The current NGEN contract held by Perspecta expires on Sept. 30, 2020 but could extend to December 2020 with options. Potential protests of the hardware award cannot be discounted however, which could mean more extensions will be needed.
NGEN-R's hardware component is anticipated as the much smaller track compared to the services and integration portion that should have at least a $3 billion ceiling. Perspecta did not bid on the hardware portion, but is looking ahead to both the Navy's award of the services piece and transition of the former.
"We congratulate HP on winning the end-user hardware program for NGEN-R. We look forward to working with HP and the Navy and Marine Corps to ensure the smooth and successful transition of this portion of the program and are excited about the next steps in the NGEN-R procurement," Perspecta CEO Mac Curtis said in an emailed statement to WT.
Perspecta is one of three government technology heavyweights bidding for the Service Management, Integration and Transport award alongside General Dynamics and Leidos: all of which have lined up teams of partners including several notable commercial technology names.
Investors and other market watchers have their eyes on the services competition in part because of the merger-and-acquisition activity among all three competitors. NGEN-R SMIT's size and scope also present the awardee a chance to display their IT modernization skills on a global footing at a time when both dollars and policy direction are focused on upgrading the government's IT infrastructure.
The M&A angle includes Perspecta's launch as a public company in June 2018 out of a complex three-way merger, plus General Dynamics' acquisition of CSRA two months before that and Leidos' merger with the former Lockheed Martin IT services business three years ago.
In a Sept. 27 research note, analysts at Wells Fargo Securities estimated NGEN accounts for 15-20 percent of Perspecta's $4 billion in annual revenue.
But they also highlighted that 76 percent of Perspecta's contract awards in the April-June period were for new business: an indication that the company is mitigating some risk of a potential NGEN loss by adding other contracts to its backlog.
NGEN-R is far from the only recompete analysts have their eye on as a test case for the market's M&A activity.
That list includes a $6.5 billion Defense Information Systems Agency contract to run its telecommunications network Leidos is the incumbent on, but ironically also being pursued by Perspecta and General Dynamics. DISA is likely to award the Global Solutions Management-Operations contract by the end of this year.
Speaking of complex M&A: the NGEN-R hardware award can be considered an incumbent win for HP at least as far as the HP name is concerned despite numerous changes over the years.
The former Hewlett-Packard inherited NGEN in 2008 through its acquisition of EDS, which first won the work to run the NGEN predecessor Navy-Marine Corps Intranet in 2001.
Hewlett-Packard won the last major recompete of NGEN in 2013 for a $3.5 billion ceiling, but HP split into two companies in late 2015 with Hewlett Packard Enterprise then inheriting the work into its services business.
HPE then spun off its public services business into what became DXC Technologies in 2017, then DXC spun off its U.S. public sector business into what is now Perspecta.