Can JEDI be a boon for IT services players?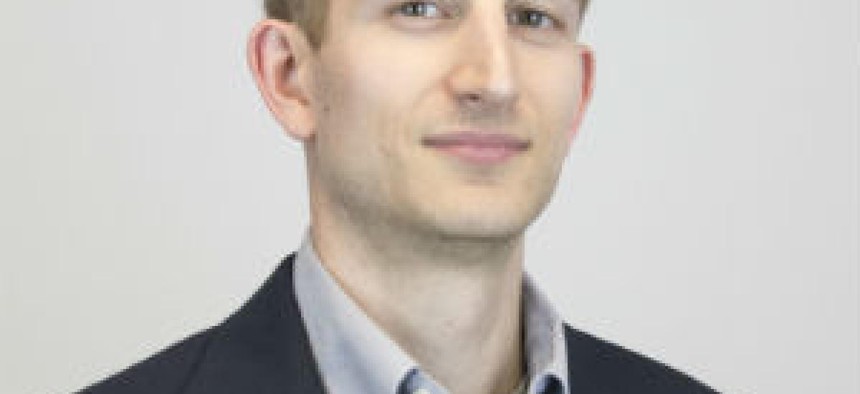 The Defense Department shut out traditional systems integrators from winning JEDI. That doesn't automatically mean the cloud infrastructure contract can't fuel more opportunities for them: as long as they know themselves and their customers very well.
Government technology integrators were locked out at the outset from the Defense Department's JEDI cloud computing infrastructure contract awarded on Friday to Microsoft.
But they have certainly tried to understand what DOD wants to do with its overall cloud direction since JEDI was first made public two years ago. After all the department is often the largest customer for federal IT and professional services companies.
David Berteau, president and CEO of the Professional Services Council, pointed out in a call with reporters Monday that DOD has almost 2,000 separate buying activities that could potentially acquire data integration or management services such as those in cloud.
"The way they make sense out of it is, first of all, knowing their customers very well. The customers they currently have, the customers that are targets of theirs," Berteau said. "Secondly, knowing where those customers are putting their work today and seeing where it's going further. And third is figuring out how to bring that outside innovation in to bear, so they've got something unique to offer to the parts of DOD that they're trying to sell to."
"Companies can take thousands of different approaches to success," he added.
Most market analysts and observers seem to agree (though with some caution) that federal IT companies will hardly be left in the dust of DOD's overall cloud thrust even though the Pentagon went directly to Microsoft to buy infrastructure- and platform-as-a-service capabilities.
James Bach, federal IT market analyst at Bloomberg Intelligence, said DOD will likely look to traditional contractors for application development and other services wrapped around its cloud infrastructures. Recall the department has both JEDI and the milCloud 2.0 environment, the latter of which all DOD "Fourth Estate" agencies outside the military services are migrating their workloads to.
"To help them figure out where one application goes: is it best to be put on JEDI, or is it best to be put in milCloud 2.0, or is it best to keep it in the data center on premises. That's something the services companies are going to be doing," Bach told me. "They stood to gain regardless of who won."
DOD's other major commercial cloud buy is a major example, and a point of comparison. The $7.6 billion DEOS contract in the process of being rebid will go to an integrator to roll out Microsoft Office 365 email and other collaboration tools across the Defense Department. General Dynamics IT originally won DEOS, but it was pulled back following a protest by Perspecta. Likewise, Microsoft's JEDI win also could still be the subject of a protest by losing bidder Amazon Web Services.
The "DEOS and JEDI awards are seen very differently by the GovCon services and solutions community. The DEOS award makes clear the great opportunity that exists within cloud," said Chris Meissner, partner at market intelligence and supply chain analytics company 202 Group.
"While there is some concern among mid-sized players that consolidation of this type of work can happen, which is how I read a large program like DEOS, I think all players view DEOS-type work as a positive for their business," Meissner wrote to me.
Determining the addressable federal cloud market depends on who one asks. In a Friday research note for clients, Wedbush Securities Managing Director Dan Ives estimated a "cumulative $100 billion cloud market opportunity over the coming years" to include JEDI and other government projects.
Deltek projects federal cloud spending to hit $9.1 billion annually in fiscal 2024, up from $5.1 billion for fiscal 2019. That figure includes most of everything from infrastructure to software and other services wrapped around it.
"The advantage (integrators) will always have over most of their commercial counterparts is they know the rules of engagement in federal IT while having the agency-specific mission expertise they can parlay into new opportunities," Technology Business Research's public sector IT analyst John Caucis wrote to me. "Vendors that have quickly shifted to open standards and commercial IT with an eye on leveraging their strong customer mission knowledge have emerged as the leaders."
Meissner agreed that GovCon players hold the calling card of mission knowledge and ability to create more customized solutions for agencies, plus their ancillary program or other mission services on top of that. But he also pointed out in a word of caution that commercial companies can be both vendors to traditional GovCon firms and potential competitors for federal IT budget.
"Commercial players are increasingly taking interest in government and becoming adept at finding commonalities among IT programs that can be commoditized into their solutions," Meissner said. "I would also note that commercial players are doing a great job customizing solutions for government as they see both large deals and benefits to their broader commercial work. One analogy I think helps: Software is just services delivered before the client specifically asks -- there's always a human coding."
Substantially all of the large, publicly-traded government IT businesses in TBR's coverage universe have partnerships in some form with notable commercial tech players. This group includes usual suspects of Leidos, General Dynamics IT, Booz Allen Hamilton, Science Applications International Corp., CACI International, Perspecta and ManTech International.
Bloomberg Intelligence's Bach said in regards to these services companies, one should consider "all of the money they're putting into training their workforce to be literate in AWS and Azure and these platforms,."
But as TBR's Caucis pointed out, there is a group of companies coming from the other direction that should be considered in the industrialization of commercial technology in the federal arena.
That group includes examples like Accenture, CGI, Deloitte and others Caucis called out as among those "enhancing their federal procurement/contracting, program delivery and mission knowledge chops to augment commercially-honed portfolios and delivery capabilities."