Why government services M&A deals seem to breeze through antitrust reviews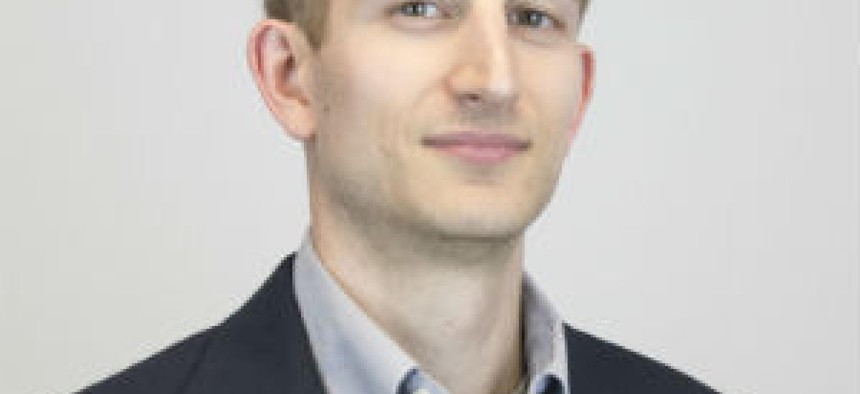 Constant merger-and-acquisition activity in the government market is set to stay that way, but recent trends suggest one transaction is almost certain to not close until next year's spring or early summer: the megadeal involving Raytheon and United Technologies Corp.
Last week, those companies received a second request from the Justice Department's antitrust division for more information on the combination of Raytheon with UTC's aerospace and defense businesses.
That disclosure that regulators want a closer look at the deal has precedent regarding deals between large defense platform companies. Second requests were also issued to L3 Technologies and Harris Corp. for their merger closed in June, Northrop Grumman for its buy of Orbital ATK in June 2018, and UTC's purchase of Rockwell Collins last year.
L3 and Harris got their deal approved eight months after the original announcement as did Northrop for the Orbital ATK purchase, while UTC got cleared to buy Rockwell Collins almost a full year after that transaction was first disclosed. Harris divested a business and UTC sold two divisions to get antitrust clearance, while Northrop firewalled an Orbital ATK division from the rest of the company to get approval.
Contrast those timelines with General Dynamics receipt of clearance for its CSRA acquisition one month after that announcement, as was Science Applications International Corp.'s deal to buy Engility. Regulators cleared the merger to create Perspecta three months after that was announced, and Leidos' merger with the former Lockheed Martin IT services segment was signed off two months after announcement. No second requests or concessions by any of those dealmakers were required to get antitrust approval.
With consolidation seemingly happening everywhere among the market's largest players, why do deals among services firms seem to breeze through the regulatory process quicker than those of the primes?
Jerry McGinn, former head of the Pentagon's manufacturing and industrial base policy office, said the main reasons for that difference are the sheer number of services companies and lower barriers to entry for that side of the government market compared to the platform makers.
"Generally, mergers of services companies do not have a significant impact on the competitive landscape because there are a large number of services companies and thus robust competition," McGinn told me. "There are less platform-focused companies or primes, on the other hand, and the barriers to entry are higher so they generally take more time."
Under the so-called "Hart-Scott-Rodino Act" signed into law in 1976, no M&A deal can close until the FTC and DOJ determine whether that transaction adversely affects U.S. commerce. Those reviews are "all about antitrust and hence competition," McGinn told me.
Consider also the market shares of the government services market's two largest players in Leidos and General Dynamics with CSRA in tow. Our 2019 Top 100 rankings list Leidos first with $7.3 billion in prime contracts for fiscal year 2018 with General Dynamics in second at $6.8 billion.
Those figures do not necessarily shout dominance in the grand scheme of things. Deltek data provided to WT indicates federal agencies spent almost $335.8 billion on services last year with 92,573 distinct contractor names in the mix, which illustrates the point of a fragmented market with a wide span of work to pursue.
"We of course have no inside information on any such review or its disposition, but we do know that one key starting point of antitrust reviews is the competitive marketplace of the companies proposing to merge," Professional Services Council CEO David Berteau told me. "Government services contractors are in a very competitive business base, with on average five or more companies vying for full-and-open competitive solicitations."
Narrowing the definition of professional services to exclude many construction and other facility-related work still helps highlight the broad competitive landscape Berteau pointed out.
Bloomberg Government data provided to WT indicates nearly $161.1 billion in federal spending on around 58,000 professional services contracts when using two specific definitions: the General Services Administration's category management definition for professional services, and the Defense Department's taxonomy for knowledge-based services.
"It is speculation on my part, but it's quite possible that no single merger or acquisition can undermine this broad level of competition for most categories of government contracts," Berteau said.