Big cloud contracts still leave plenty of opportunities for systems integrators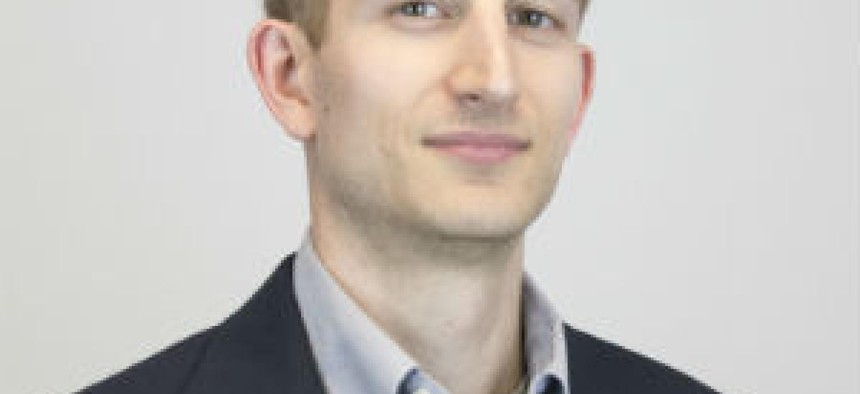 The Defense Department's big commercial cloud email contract is now awarded and another one for infrastructure could come this year (maybe). But those two big-ticket buys are only part of an overall cloud market integrators will pursue hard.
A General Dynamics-led team's win of the potential $7.6 billion "DEOS" contract Thursday to roll out Microsoft Office 365 email and other back-office collaboration tools across the Defense Department should help illustrate a frothy cloud market for federal technology integrators.
Even if that group of integrators like GD's IT services arm and others do not build or provide the hosting infrastructures to DOD or other federal agencies there are still plenty of opportunities for them as the military and more civilian agencies embrace the commercial cloud like intelligence agencies have.
The projected pie is just too big. A Deltek analysis of the federal cloud market released Thursday estimates nearly $5.1 billion in total agency spend for fiscal year 2019 and growth to $9.1 billion by fiscal 2024. Defense agencies are forecasted to increase from $1.3 billion in fiscal 2019 to $2.7 billion by fiscal 2024.
So where within that defense pie in particular will government IT services firms focus their attention?
Alex Rossino, senior principal research analyst at Deltek, said the path forward for integrators in the defense cloud arena will likely center on consulting and migration services wrapped around infrastructure.
That involves "engineering legacy systems that DOD wants to keep and making them cloud ready," Rossino said.
In other words: the kind of work specifically not included in the DOD's high-profile JEDI cloud infrastructure buy. Recall that transition and migration services are outside the scope of that Joint Enterprise Defense Infrastructure contract as DOD repeatedly stated in the requirements.
Consider also the other parts of DOD's overall cloud thrust not named JEDI that are already in place to begin with. There is the General Dynamics-provided MilCloud 2.0 platform all "Fourth Estate" defense agencies outside the military services are migrating to. The Navy awarded GDIT a potential $96 million cloud brokerage pact last year to move toward a multi-vendor, multi-cloud environment.
The Army and Air Force are moving to a joint, cloud-based common computing environment for hosting applications and other data.
"All of these infrastructure pieces are falling into place, and they're falling into place with commodity providers already in place to help that," Rossino said. "What's going to be left is (software-as-a-service), platform-as-a-service and then the engineering services that are required to move systems into those commodity clouds.
"But when it comes to infrastructure-as-a-service, I'd say there isn't much of a market left."
As highlighted in this article's companion piece on the winners, the capability-focused Defense Enterprise Office Solutions contract won by the GDIT team to shift office productivity tools into a cloud environment is just as much part of the broader migration push across government. The General Services Administration ran DEOS in partnership with DOD and is eyeing a similar vehicle for civilian agencies.
"This is all the lowest hanging fruit you can find outside of just doing a cloud infrastructure job, this is where the first steps in the bigger cloud migration story usually happen," said James Bach, federal technology analyst at Bloomberg Intelligence.
"It's in email, it's in internal messaging, it's in collaborative applications. You don't start getting to the more valuable and lucrative cloud migration jobs until you start talking about things like custom (enterprise resource planning) systems and financial systems, and then the cream of the crop mission systems enabling what's going on in the battlefield."
From DOD's perspective, the DEOS buy is a mechanism to get more comfortable with commercial cloud offerings and leveraging what is already out in the market.
In cloud infrastructure for instance, Bach said it would make sense for the department to go to the likes of Amazon or Microsoft -- who happen to be the final contenders for JEDI. For enterprise IT infrastructure, the pool of potential providers of those products includes the likes of Dell or Hewlett Packard Enterprise.
"In this other case (DEOS), we're not talking about buying the data centers or the investment that was already poured into making that cloud," Bach said. "When you're talking about an application migration job, it makes more sense to go to someone who is on the services side."