Watch these recompete contracts for clarity on 'notion of scale'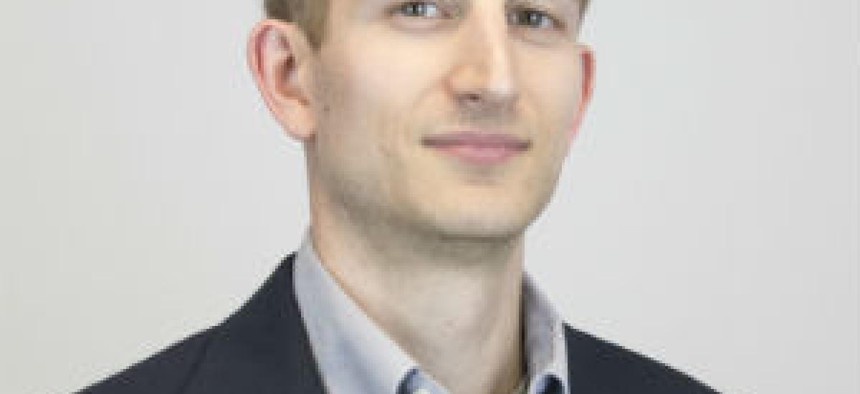 Having to defend one's incumbent role on a technology services contract is a fact of life in the market. But two recompetes this year could help reveal how important scale is in the market given the big M&A deals in recent years.
Having to compete and bid again for a contract in the portfolio that others want to wrestle away is a continual fact of life in the government technology and professional services landscape.
In fact, publicly-traded companies in that sphere typically have anywhere between 10 and 20 percent of their revenue each year they have to defend against rivals when agencies conduct recompetes of IT and other related services contracts.
Once in a while, that share of revenue can also be heavily concentrated in a single or a few contracts. Along with a deluge of brand new contracts, the next two years will see several large recompetes of existing IT jobs north of $200 million.
Those awards could also serve as test cases for much of the market's merger-and-acquisition activity that has reshaped the sector and created fewer players at larger scale: Leidos with Lockheed Martin's IS&GS business, a combined General Dynamics IT-CSRA and the three-way creation of Perspecta.
"We can get a sense of (if) is scale important in winning these contests," said James Bach, federal IT analyst at Bloomberg Intelligence -- the financial data giant's research arm.
"There's a lot of moving parts to the industry, but it's going to be a pretty good endorsement of the scale rationale if the big competitions go to the big guys mostly," Bach told me.
This also a reminder that the Defense Department's pair of big-ticket cloud procurements including the high-profile JEDI project are from the only large-scale defense IT competitions to watch this year.
Up for grabs this year on the recompete front are the $3.4 Navy Next Generation Enterprise Network-R contract for broad IT services held by Perspecta, with General Dynamics and Leidos also vying for the work.
In turn, Leidos is defending its incumbency on a $6.5 billion Defense Information Services Agency contract to run DOD's "GSM-O" global telecommunications network, ironically against Perspecta and General Dynamics.
Bach estimates that NGEN is a 15-percent chunk of Perspecta's annual revenue, while the DISA GSM-O contract held by Leidos is around 7 percent of the latter's sales.
While certainly being pursued by heavyweights that bulked up through M&A, those two competitions in particular could help illustrate whether or not the notion of scale is a boon in chasing or defending big contracts like those.
The notion of scale essentially says that having a wide base of revenue to distribute costs around and hence lower them in bids is a boon in chasing large, complex contracts north of $500 million.
General Dynamics cited growth in contracts above that threshold in its acquisition of CSRA and recently told a group of reporters including myself they have a team dedicated to identifying opportunities at that size. Leidos eyed NGEN-R as a takeaway opportunity thanks to their added scale from the Lockheed IT services business.
"That kind of an idea would be endorsed by the results of these contests," Bach told me. "If you want to assess the value of scale in government services and government IT, I think you're going to want to watch a lot of these competitions and see who ends up winning them."