CACI's deal with GD adds more Navy work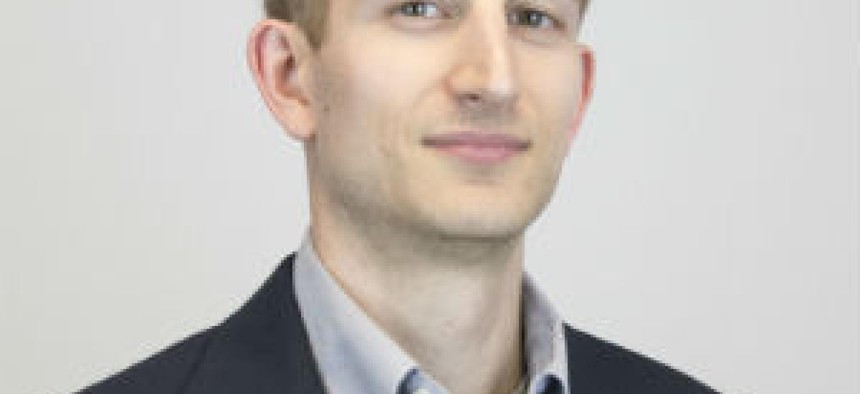 CACI International wants to capture a piece of the Navy's push to grow to a 355-ship fleet over the next few decades and has found one path through an acquisition of a General Dynamics business unit.
The purchase of that systems engineering division GD inherited through its acquisition of CSRA is also viewed as a natural extension of CACI's shift in business as it goes after contracts similar to the modernization and integration work it already carries out for Army hardware, CACI CEO Ken Asbury told me Thursday morning.
"Once we started building very advanced software capabilities we moved from the higher end of professional services and we're becoming a solutions provider," Asbury said after CACI's fourth quarter and year-end earnings call.
The Army, he added, "has given us hardware, we're integrating our solutions onto their hardware and it's going to go to the field to be tested. We're building systems now that were never envisioned before."
Arlington, Virginia-based CACI is paying $84 million for the now-former CSRA systems engineering and acquisition support business unit also known as "SEABU." CACI expects the deal first reported by the Washington Business Journal Tuesday to add $150 million in revenue for its 2019 fiscal year that started July 1 and bring aboard almost 960 new employees.
With the acquired Navy business in tow, CACI eyes a similar lane to put new technological solutions more directly in front of those responsible for growing the fleet and envisioning its future.
In a post-call note for investors Thursday, Drexel Hamilton analyst Brian Ruttenbur backed CACI's "positioning in the growth in naval ship building moving forward" through the SEABU deal. Cowen & Co. analyst Cai Von Rumohr similarly noted CACI had a smaller presence with the Navy than with the Army.
"The vast majority of the people we're picking up here are all sitting side-saddle with the Navy on helping them design either system components or wholesale new platforms," Asbury said. "Having the chance to do it directly with the people that are designing the ships now, we thought was a way to do cross-selling potentially and adapt some of these new capabilities far faster than traditional acquisitions."
For General Dynamics, it had to divest the SEABU unit to mitigate an organizational conflict-of-interest that arose from the April acquisition of CSRA. In this case, that unit advises Naval Sea Systems Command on major acquisition programs through the Seaport-e professional services contract vehicle and others. This particular conflict involves that advisory work and GD's large shipbuilding portfolio.
CACI's acquisition of the SEABU business creates a notable postscript to its effort to wrestle CSRA away from General Dynamics in a private auction over the winter, then a public bid in the spring after GD first announced the deal. GD then slightly raised its all-cash offer for CSRA to seal the deal.
When GD first announced the move for CSRA in February, executives said they would have to make a divestiture in light of potential OCI concerns. Upon closure in April, the Navy required GD and CSRA to essentially create a firewall between SEABU's program support work and the rest of the combined company.
What CACI is getting in SEABU is also relatively safe from the large ups and downs in defense budgets including the period of sequestration five years ago, according to Asbury. "This is not something that gets cut in harsh times… these are national treasures and this is a very specific set of expertise," he said.
However this deal came together, Asbury said it fits into CACI's notion of using acquisitions as a tool to fill customer and skill gaps in a time where scale is a main buzzword among analysts and observers surrounding dealmaking activity.
Leidos pulled the trigger for scale two years ago with the Lockheed Martin IS&GS merger and General Dynamics did the same with CSRA. Leidos and GD are almost neck-and-neck at the top of the government IT and professional services food chain, depending on which measure one uses.
CACI's method as a serial strategic integrator has not changed but its approaches to potential deals has to a degree.
"The start of our M&A practice used to be wait and see who came out and then go look at him. Today we decide what capabilities we need and we become very proactive in seeking out interested sellers because we feel we have a very good value proposition," Asbury said.
Guidance for CACI's 2019 fiscal year reflects optimism that it will get a share of the federal budget increases -- defense and civilian – stemming from the March omnibus and two-year agreement. That means an added spending boost to go toward more equipment and services that include modernizing aging IT and other systems.
The company expects $4.7 billion-$4.9 billion in revenue that includes SEABU's contributions. But its forecast prior to the deal's closure Wednesday night was $4.55 billion-$4.75 billion over fiscal 2018's sales of $4.47 billion. CACI recorded 2.6-percent total growth last fiscal year with 2.1 percent of that organic.
"In the last 15 years of being in the government business we were very focused on supporting warfighters as they were actually warfighting and that takes you to a different place in the buying behavior of customers," Asbury said. "Now we are focused on improving the readiness of all of the capabilities of every single service and our intelligence community, and there is a lot going to be invested in next-generation technologies.
"It is a really fun time to be able to be a disruptive innovator as well in a market that is going to be rapidly changing from a technology adoption point-of-view."