How Polaris Alpha deal pushes Parsons deeper into national security IT domain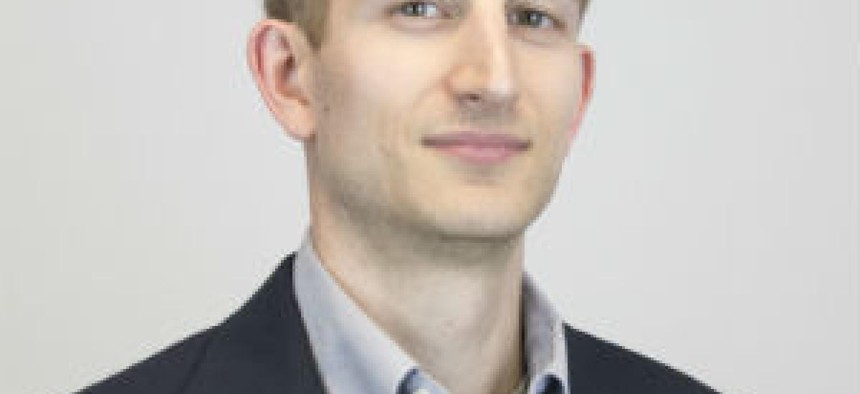 Parsons Corp. in May became the latest contractor to pull the trigger for scale when it acquired the national security IT services contractor Polaris Alpha, itself a busy buyer in the two years prior.
And for Parsons, this addition is the global engineering company's latest move to recast its federal business as a provider of complex, solution-oriented services in the national security domain.
Pasadena, California-based Parsons' strategy also focuses on the convergence of physical infrastructure: the hardware, software and operational technology that run those systems over the Internet or other connectivity environments.
"The company as a whole is really infrastructure, defense and security... three primary markets," said Carey Smith, president of Parsons' federal business based out of Centreville, Virginia. "I actually have all three within the federal business unit as well but we're predominantly defense and security. At a top level, the company is half infrastructure, half defense and security."
Smith characterized to me the federal business' core markets as including cybersecurity in both offensive and defensive fronts, intelligence work that includes analytics, space and missile defense. There is also the "C5ISR" domain (command, control, communications, computers, combat systems, intelligence, surveillance and reconnaissance).
Parsons' effort to position its federal business picked up steam in 2011 through the acquisition of Sparta to add more cyber-related technical and systems engineering work with defense and intelligence agencies. 
Five years later, Parsons bought Secure Missions Solutions to grow physical security offerings. Last year's pickup of Williams Electric added products and services for industrial control systems.
Along with cyber and space, Smith told me the recent addition of Polaris Alpha also brought more of a presence in electromagnetic spectrum-related work and C5ISR.
"The nice thing is we're both in the emerging markets (and) specifically cybersecurity. They brought a stronger space presence but the space effort ties nicely with our missile defense capabilities," Smith told me. "The real key is both of us are focused on intellectual property and end-to-end advanced technology solutions."
For example in the cyber domain, Parsons had strengths in high-speed data processing and visualization. Polaris Alpha was strong in highly-sought after technology areas like data analytics, artificial intelligence and machine learning, Smith said.
Then there are the opportunities to expand in complementary customer areas and gain footholds in new ones. Parsons supports the Missile Defense Agency with systems engineering, warfighter support modeling and simulation. Polaris Alpha provides space situational awareness and space resiliency-related services to Space and Missile Command.
Both companies also have significant footprints in the intelligence community and the addition of Polaris Alpha adds more of a presence in classified programs, Smith said. The transaction brings a 1,300-strong workforce from Polaris Alpha and 90 percent of those employees hold clearances.
Former Polaris Alpha owners Arlington Capital Partners created the company two years ago through a consolidation of three other businesses, then strung together three successive deals to further build a solid mid-tier contractor in the cyber, electronics and space warfighting domains. According to Smith, Polaris Alpha's method of constructing its business is not unlike what Parsons has done.
"What's neat about the way they came together was about complementary capabilities, it really putting together pieces where you could get immediate synergies," Smith said. "Then when you take them plus (Parsons) it brings broader and deeper capabilities."
The Parsons-Polaris Alpha combination is looking to put itself is at the forefront of the government's newfound emphasis on strengthening its space posture. That includes a move toward a more disaggregated architecture with smaller satellites and a focus on resiliency, Smith said.
"I would see a big play for the group to be involved in multi-domain command and control," she said. "Looking at the integration of land, sea, air, space and cyber and bringing them all together."
Like other federal contractors, Parsons is busy at work this summer looking to grab a share of what industry analysts and observers believe will be one of the most active fiscal fourth quarter contract award seasons in a long time.
"We're finally starting to see contracts being awarded and some of the major ones being held up," Smith said. "There's a lot of money to be spent between now and the end of September."
Smith told me she sees a sizeable piece of that award activity being centered around other transaction authority agreements that move quicker versus traditional procurements and contract vehicles.
Executives and analysts have pointed out in recent months that agencies can obligate funds quickly through task orders against those vehicles, particularly within defense agencies that have mechanisms to move money faster. That could be an option also in the next fiscal year as the prospect of another round of sequestration cuts looms over fiscal 2020.
"You always have to look forward but it's at least good to have predictability and stability for the next two years," Smith said. "We're involved in what's emerging, the fact that we're tied to what the nation needs right now puts us in a very good position."