In SGT deal, KBR further transforms its government services business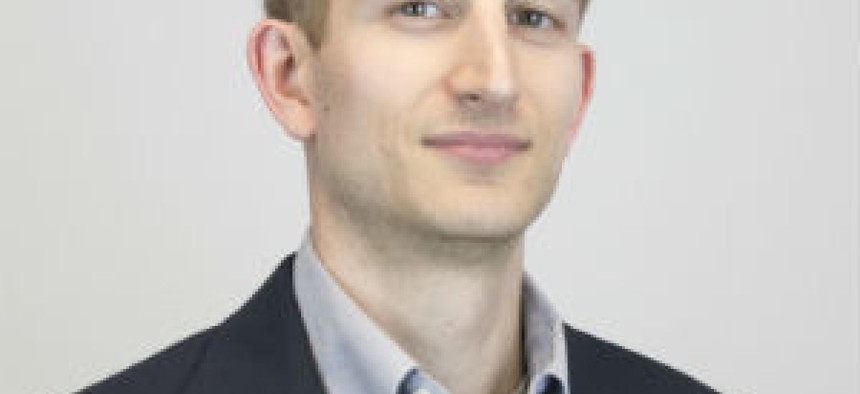 Amid a busy period of contractors both buying and selling, KBR has used consolidation as a tool to quickly scale up a government services business that is on pace to become the largest contributor to its overall sales mix versus the traditional oil and gas business.
Houston-based KBR first started its construction of a different government services business two years ago with deals for Wyle and the former Honeywell Technology Solutions Inc. Those deals pivoted KBR to more technology and science areas versus the conflict-based services dependent on so-called "overseas contingency operations" funds.
The $355 million acquisition of Greenbelt, Maryland-based Stinger Ghaffarian Technologies closed Wednesday and further transforms KBR into a government services player that is on par with several other publicly-held, pure-play peers. With SGT, KBR sees 60 percent of its sales coming from government services and reported $2.2 billion in public sector revenue last year.
And through SGT, KBR further grows its already significant presence with NASA and makes support for space programs even more of a key platform for the company. A roughly $500 million-revenue company, SGT has in its portfolio a key NASA win and its largest-ever contract: the $1.2 billion "Mission Systems Operations Contract" that was finalized earlier this year.
"SGT gives KBRwyle a significant increase in depth and diversity of capability in the physical sciences, engineering, mission operations and mission focused information technology," KBR's government business president Byron Bright said.
"Bringing these SGT capabilities to current KBRwyle customers and new customers in adjacent markets will be a top priority for us as KBRwyle and SGT work together to grow our newly combined business," he said.
KBR has obviously been far from the only active consolidator of government services business in recent times as players are looking to add scale and reach in technology markets they expect to see increased spending such as cybersecurity and IT modernization.
"I think it's been a very natural consolidation as world events and budgets have changed," Bright said. "We took our time in where we wanted to go and laid out a very clear strategy. We needed higher technology content and we needed specific geographic focus. We were very internationally-focused and we wanted more U.S. focus."
Other consolidators such as General Dynamics in its deal for CSRA and ASGN in its addition of ECS Federal have pointed to an improving budget environment as among their rationales for the deals they made.
"We're confident in a healthy market, there's more predictability and it's a pretty optimistic time in the market," Bright said.
Fast forward to today and a look under the hood at KBRwyle -- the branding used for the government services business -- reveals a shop with a large focus on science-related opportunities, not only at NASA but in research-and-development work for military agencies and cybersecurity.
There is also a significant mid-Atlantic regional footprint. Of KBRwyle's now almost 12,500 employees including SGT's, at least 2,000 of them work in Virginia, Maryland and Washington D.C.
Bright told me the employee base comprises scientists, engineers, program analysts and other professionals with security clearances to work on the high-end technology platforms KBRwyle supports.
"In a lot of the work we do, there are high barriers to entry because our customers want expertise," Bright said.
Where KBRwyle sees its niche in a fragmented government technology services market is in what Bright termed as "mission-focused… domain-focused" IT that is tied to specific programs.
Much of its cybersecurity work is tied to threat and vulnerability assessments with federal customers such as the Defense Health Agency and Federal Aviation Administration.
Bright said KBRwyle also focuses on the cyber aspects of physical hardware and industrial control systems to help agencies operate within risk management frameworks.
The business does have one major item on its agenda this year when the Army awards the fifth iteration of its massive Logistics Civil Augmentation Program contract, which is the service branch's main overseas logistics support vehicle.
Proposals for the potential 10-year, $82 billion LOGCAP V contract were due to the Army Feb. 26 and an award is anticipated for October. KBR, DynCorp International and Fluor are incuments on the current LOGCAP IV contract.
KBRwyle's presence extends beyond the U.S. government to include footprints with the militaries of U.K. and Australia, the latter of which was bolstered through the acquisition of Sigma Bravo in October of last year.
Sigma Bravo added mission planning and software-related services, which Bright described as "the exact same work for the U.S. military." The deal opens more doors to systems engineering and integration work for the "Australian versions of some of the same U.S. platforms," Bright said.
Earlier this month, KBR also took on full ownership of a joint venture in the U.K. that provides logistics services for British Army bases. The company also performs similar systems engineering work for the U.K. defense ministry.
"They are our allies and partners on a global scale, so many of the same needs, requirements and skillsets are very translatable internationally," Bright said.