DISA plans major info systems network upgrade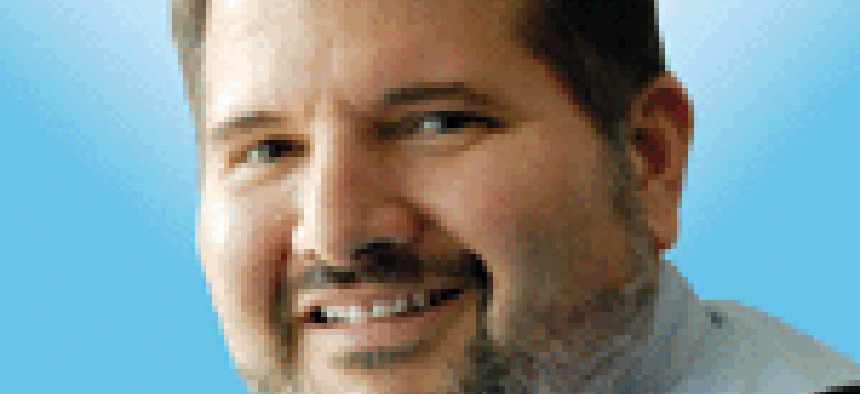 DISA is planning a major bandwidth increase for the Defense Information Systems Network and the infrastructure that connects the various combatant commands.
On top of a pair of major and multi-billion dollar cloud initiatives, the Defense Department is also looking to give a major boost to the Defense Information Systems Network.
DISA wants to increase the bandwidth of the optical transport system from the current 10 gigabytes per second to 100 GB.
The agency announced the Next Generation Optical Transport network upgrade earlier this week.
But it wasn't clear from the announcement whether this will be a new contract or if the work will be done via an existing contract. DISA did not respond to a request for comment.
This project will support the combatant commands with improved infrastructure resiliency, service delivery node resiliency and encryption. It also will transition legacy components to an internet protocol based Ethernet infrastructure, according to the DISA announcement.
"Our goal is to provide a more robust, survivable network infrastructure that will establish multiple diverse paths," said Johnathan "Chris" Bunting, chief of DISA's global projects branch. "This will eliminate network outages due to single-event occurrences and improve our availability to key Department of Defense applications and services."
DISA's announcement of the boost to the DISN bandwidth comes as DOD also is launching two massive cloud initiatives.
The well-publicized Joint Enterprise Defense Infrastructure for platform and infrastructure as a service and Defense Enterprise Office Solutions contract for cloud based email and calendaring services.
JEDI is valued at $10 billion and DEOS is valued at $8 billion. Both are expected to be single awards.
The upgrade to DISN is expected to be completed in fiscal year 2019 and will provide 100 GB of bandwidth to the Joint Information Environment, enterprise data centers and Joint Regional Security Stack sites.
DISA wants more fiber paths and optical equipment for the combatant commands with mission requirements including command and control, communications, intelligence, surveillance and reconnaissance, mobility, cybersecurity, missile warning and space control.
While DISA announcement mention the cloud by name, this is the infrastructure that is used to connect to the commercial cloud, which is the goal of JEDI and DEOS.
So in a way, we should think of DISN and this upgrade as an enabler for getting the benefit of connecting to a commercial cloud.