Northrop loses third protest against Raytheon's $1B DHS cyber contract win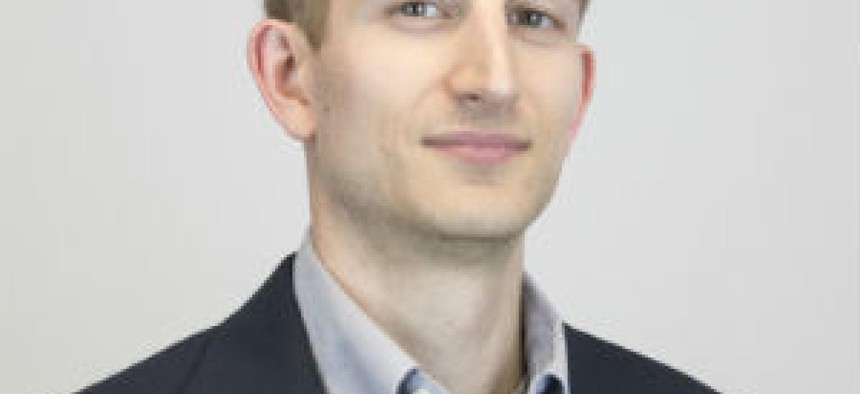 Northrop Grumman loses a third protest against the award of the $1 billion DHS "Domino" cybersecurity contract to Raytheon. Here's why Northrop fought so hard.
An almost two-year saga over the Homeland Security Department's $1 billion Domino cybersecurity services contract may soon be over after Northrop Grumman lost its third round of protests against that award to Raytheon.
The Government Accountability Office turned down Northrop's latest challenge based in part on a contention that Raytheon held an unfair advantage after it hired former DHS employees to its team, according to the ruling dated Oct. 4 and posted online Thursday.
A Raytheon spokesperson told Washington Technology that DHS lifted its stop-work order on Domino Oct. 6.
GAO also ruled against Northrop's claims that DHS changed its requirements for Domino -- short for Development, Operations and Maintenance -- after the agency first released the request for proposals in 2014 and left the RFP unchanged.
Northrop also lost out on its contention that past performance evaluations were unreasonable and discussions with awardee Raytheon were unequal, the ruling says.
But even with this latest setback, Northrop can either ask GAO to reconsider its decision or file a lawsuit in U.S. Federal Claims Court if it decides Domino is worth the fight. Northrop officials did not indicate what they might do next.
Given Domino's size and scope, it is easy to see why Northrop has tried repeatedly to wrestle this contract away. Domino is worth up to $1.15 billion over five years, according to the most recent GAO ruling. The financial windfall to the winner is one obvious angle.
There is also what Domino does. It will be DHS' primary vehicle to secure networks, websites and email addresses on the ".gov" domain from hackers and other intrusions. The contract will support at least 100 civilian agencies and falls under DHS' larger EINSTEIN program -- National Cybersecurity Protection System -- to build a firewall around federal networks.
Which leads up to Domino's constant award-protest-redo cycle, which I must admit I thought were over when I wrote about a Raytheon announcement of its Domino award on June 19. That was the third time DHS awarded Domino to Raytheon after two rounds of protests by Northrop.
DHS first awarded the contract to Raytheon on Sept. 21, 2015, one year after proposals were submitted. DHS received five offersfor Domino, according to the GAO ruling.
Northrop protested the first award attempt Oct. 5, 2015, and 13 days later DHS informed GAO it would take corrective action in response to that challenge. GAO then dismissed Northrop's protest.
DHS awarded the contract to Raytheon a second time on June 2, 2016. Northrop protested again on June 15. And on Aug. 26, 2016, DHS said it again would take corrective action on the award.
Fast forward to this year and the third award to Raytheon took place on June 9. The latest GAO ruling does not show a specific date of that protest but does say the debriefing occurred on June 22. Losing bidders have 10 business days after an award to protest.
In its June 19 award announcement, Raytheon said it would incorporate automation and analytics functions into the EINSTEIN setup. Raytheon -- No. 5 on our 2017 Washington Technology Top 100 rankings -- has made automation and analytics centerpieces in its acquisitions of almost a dozen cyber companies since the mid-2000s.
Raytheon also built an entire cybersecurity system for an entire country and has since seen interest from other countries to do the same.
A table embedded within the latest GAO ruling documents indicate Raytheon's evaluated cost of $755.1 million for Domino exceeded Northrop's by $23.9 million. But an unnamed third bidder called "Offeror 3" in the ruling saw its evaluated cost come out to $694.1 million.
And that bidder was rated "outstanding" in the operations and maintenance category -- one of eight for Domino -- over Northrop's "acceptable" rating. Northrop and the unnamed bidder were scored equally in the seven categories other than O&M.
Thus DHS determined Offeror 3's bid as a higher-rated and lower cost proposal compared to Northrop.
Raytheon was scored higher than Northrop in the O&M and staffing categories. Both Northrop and Raytheon were scored equally in other six categories. 
In its protest, Northrop also argued that the unnamed bidder had an unfair competitive advantage from its proposed use of a subcontractor for whom one of the former government employees worked. GAO said it saw no need to address those allegations as it had already determined the allegations against Raytheon had no merit.