Is there a procurement problem at DHS?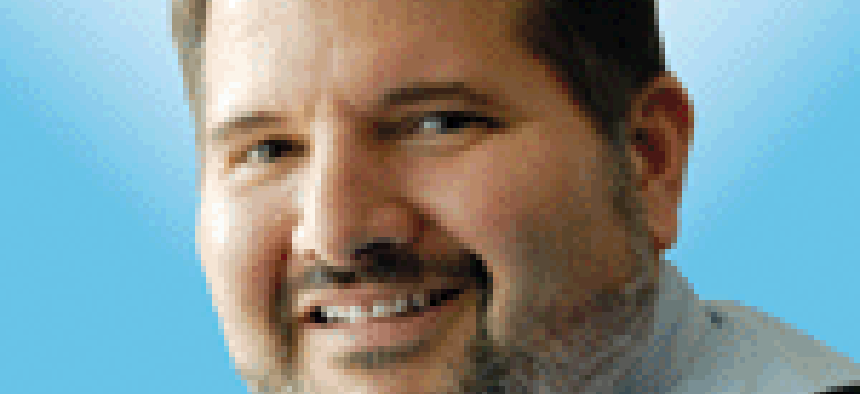 Another Homeland Security Department contract has run afoul of bidders. This time it's a small business contract that DHS created by bundling up several contracts into one.
The IT Operations Support Services pulls together at least three other contracts. Inerso Corp. won the bundled ITOSS contract valued at $200 million.
After the award was made Sept. 29, four unsuccessful bidders -- Enterprise Resource Planning Systems International, 360 IT Integrated Solutions, Ace Info Solutions and Innovative Solutions Inc. -- all filed protests with the Government Accountability Office.
GAO has until Jan. 24 to make a ruling on the contract.
This isn't the first set of protests to hit this contract. In May, CSRA filed a protest questioning the justification of making this a small business set-aside contract under the Eagle 2 vehicle.
CSRA was an incumbent on one of the contracts being bundled. Other incumbents also complained to DHS but did not file protests.
Sources told me that they were raising questions about whether ITOSS was appropriate as a small business set-aside contract. They questioned whether a small business would have the resources and infrastructure in place to manage such a large piece of work.
CSRA eventually withdrew their protest.
The ITOSS contract is just one of several DHS contracts that have run into trouble recently:
GAO just denied a protest by Northrop Grumman of the $1.15 billion Domino cybersecurity contract won by Raytheon.
Leidos has filed a protest involving a $94.9 million biometrics contract won by Northrop Grumman.
PwC has filed a protest but I'm still digging for details on that one.
Red River Computer Co. and MIS Sciences Corp. are protesting a $400 million blanket purchase agreement for enterprise computing services. Red River has already won one protest involving this BPA, but I'm not sure if the new protests mean that there have been new awards.
And the most embarrassing contract is of course the $1.5 billion FLASH, which DHS awarded and eventually cancelled after a series of protests revealed that procurement officials had doctored documents and had other issues with how they evaluated proposals.
Because DHS relies heavily on GWAC and IDIQ contracts such as its Eagle 2 and First Source contracts, visibility is limited into many of these contracts. Solicitation notices and other announcements are only available to contract holders and not the general public. (This is a pet peeve of mine.)
After the Defense Department, which has nearly half of all bid protests, and VA, DHS has the third highest number of protests filed against it each year, according to GAO. I count 20 DHS contracts with pending protests on the GAO docket. By contrast, the Department of Health and Human Services has 11 pending protests. The departments of Agriculture and Commerce have two each.
DHS is a large complex department with plenty of components so I know that creates more opportunities for protests. They also have tried to be innovative with their procurements and that probably creates problems for them.
At least it keeps the lawyers busy.