BEA fulfills Chicago EA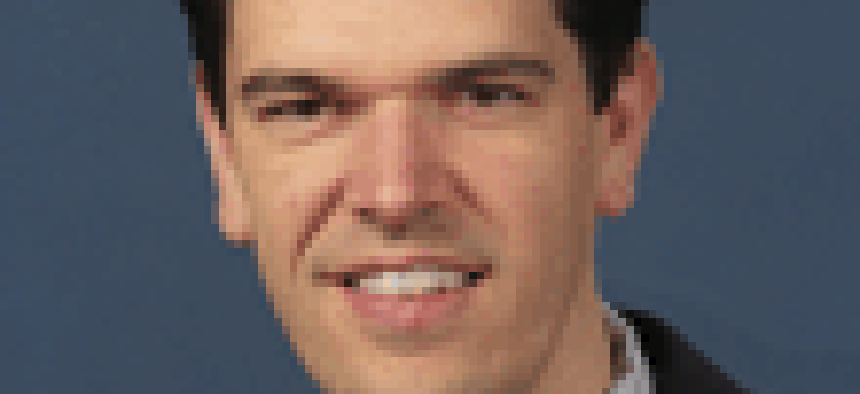 Famed for its soaring architectural style, Chicago now is looking to develop a type of architecture that is more about enterprise than aesthetics.
Famed for its soaring architectural style, Chicago now is looking to develop a type of architecture that is more about enterprise than aesthetics.The nation's third-largest city is using software from BEA Systems Inc. of San Jose, Calif., to create an enterprise architecture to integrate various applications into a seamless ? perhaps wireless ? system for delivering e-government services.Chicago is considering ways to bring more wireless technology into the city.The city's largest provider of WiFi is the Chicago Public Library, which has rolled out free wireless Internet connections to the main Harold Washington Library Center and 76 branches. Chicago's Business and Information Services Department spent $81,000 to install the WiFi equipment."Transparency in government" has been one of the city's mantras for the past few years. But Chief Information Officer Chris O'Brien said the city's Business and Information Services Department is driving transparency throughout the city's operations."We're taking data from all city systems and making it available to citizens on the Web site," O'Brien said.For example, the department has on its site a searchable portal that contains all the city's contracts, vendors, award amounts and other information. Plug in a vendor name, such as Unisys Corp., and the site returns all the city's contract information about Unisys, down to the penny.Tracking details of an enterprise the size of Chicago is daunting, so the city launched the first phase of an enterprise case management system using software from Softscape Inc. of Wayland, Mass. The application creates a central repository of data for the city and lets agencies securely track services.And the city once celebrated in popular culture for its lawlessness is now using technology to beat back crime. Chicago's Citizen Law Enforcement Analysis and Reporting (Clear) system lets officers pull up arrest records and criminal histories from wireless notebook PCs in their patrol cars.In the first three years of Clear's deployment, Chicago's crime rate decreased by 16 percent. While officials don't claim that Clear is directly responsible, they said the drop in crime isn't entirely coincidental. Now the overall Chicago crime rate is at a 13-year low.Officers use Clear to call up digital fingerprints and mug shots in seconds, access rap sheets, and map data that can show gang activity. Clear's Oracle database holds more than 200GB worth of data.The Chicago Police Department is working with the Illinois State Police to merge Clear with the Illinois Law Enforcement Agencies Data System (Leads), and integrate the powerful system with those of surrounding areas.Even something as mundane as punching the clock has an IT twist in Chicago. The city is using a biometric tool to give employees access to some city buildings. The hardware is integrated with the city's time-and-attendance system, so the biometric tool doubles as a way for employees to clock in and out with a press of their handprints.The tool is used in Chicago's Office of Emergency Management and Water Department, but O'Brien said eventually his office will roll out the tool citywide.The city's 300-member BIS staff perform much of Chicago's IT work, such as development of the enterprise architecture.But the support and maintenance of the city's asynchronous transfer-mode backbone network has been outsourced to Unisys since 1998, O'Brien said. Chicago also outsources its mainframe data center to Acxiom Corp. of Little Rock, Ark.Chicago's Web portal, www.cityofchicago.org, has undergone a bit of re-engineering of its own recently. "Departments are more accountable for their own content," O'Brien said.The site has become the locus for the city's e-commerce initiative, offering a place to pay water bills, parking tickets and permits. Created with Web development tools from BroadVision Inc. of Redwood City, Calif., the Web site also offers interactive information on communities, restaurant inspections and Chicago's geographic information system.O'Brien credits Mayor Richard Daley (D) for much of Chicago's transformation from a city run on clunky, 1970s-vintage mainframes to a smoothly humming urban machine."The mayor is fairly demanding in wanting to improve operational results," O'Brien said. "He understands the value of investing in technology. He sees it as an investment, not a line-item expense."Trudy Walsh is a senior writer with Government Computer News. She can be reached at twalsh@postnewsweektech.com.

"We're taking data from all city systems and making it available to citizens on the Web site." ? CIO Chris O'Brien