Author Archive
Nic Coppings
Co-founder and Managing Principal, The Hi-Q Group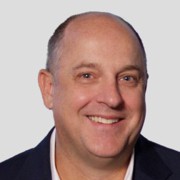 Nic Coppings' career spans over three decades and three continents as he's served in a wide variety of different revenue growth-focused roles from sales rep to advisory board positions. As co-founder and managing principal of The Hi-Q Group, Nic partners with organizations and individuals to improve their win rates by focusing on the 4 Pillars of BD using an authentic and customer-focused method liked by both the customer and BD Professional. Hi-Q is changing how customers are engaged through our training programs, communities, and implementation services. Our unique method is based on a solid academic foundation of leadership development and behavioral psychology and over 40 years of real-world engagement in commercial and government markets.
Opinion
In the GovCon market, even tireless BD efforts might not always lead to success. Could your team's unyielding consistency be both a strength and a surprising pitfall?
Opinion
Uncover the hidden costs of poor customer engagement and why training your entire organization to build relationships, uncover needs, and spark innovation is no longer optional.
Opinion
Customer engagement training is as important as ethics and compliance training. Every employee plays a role in fostering relationships, safeguarding reputation and securing future opportunities.
---
Opinion
Program and project managers -- the front lines of business development -- need effective communication skills to lead their teams and serve their customers. A little training might go a long way.
Opinion
Incumbency is no guarantee of success, so program managers must embrace their business development role and to do that they should get more training to recognize and communicate their customers needs.
Opinion
With the pressures your customers are under, the need for empathy and genuine connection are more critical than ever.
Opinion
In a two-part series we explore how today's changing market requires you to honestly assess your BD structure and put the right kind of leadership in place.
By

Nic Coppings and Bill Scheessele
Opinion
Today's market is changing rapidly and in part two of a two part series we explore how to identify the right BD leader for business environment you find your company in.
By

Nic Coppings and Bill Scheessele
Business development success is a combination of best practices and the right mindset working together and achieving repeatable success. Here are seven principles you need to know.