How emotional intelligence should direct your government marketing plans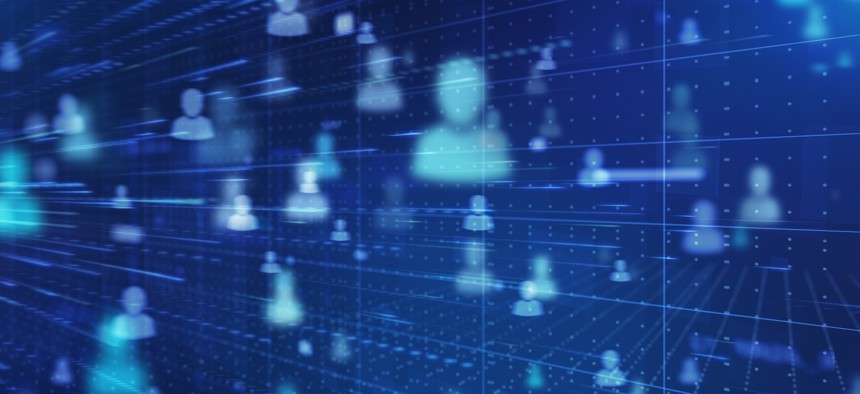 For those in government marketing and sales, now is the time to dig deeper within your networks, make genuine connections with clients, increasingly rely on your internal team, and develop customer empathy.
The groundbreaking book,  Emotional Intelligence, by Daniel Goleman puts forward the theory that "EI can matter more than IQ" in relating to others. 
The whole sales and marketing culture has changed – people now decide how they wish to be engaged. So organizations must raise the EI quotient if they want to grow and succeed in this new environment, as Covid continues to make interpersonal communication difficult.
If you have established a relationship with people before the sales cycle begins, you and your organization will have an advantage. Now is an ideal time to deepen those existing relationships. It is vitally important your teams understand how you 'pull' requirements and intel from customers versus 'push,' solutions, and much of that comes down to trust and how you engage with others.
Emotional Intelligence is about Trust
EI centers on mutual trust. Our team defines it as trust in character, the competence within the organization, and in the connection with people—our customers and partners. Government marketers, sales and business development professionals can share their capabilities, but if you lack the character or the connection, the potential partnership doesn't go very far. It is also true that many people are oblivious as to how others perceive them!
I encourage you to not just chase RFP's. Stop reactively bidding: if you haven't engaged with the customer and you don't understand the customer's needs, your probability of a win is minuscule and you're wasting precious time and financial resources.
Right now, you need to do more networking than ever, both internally and externally. Marketers must drill down into their own organizations to look for existing connections. You must reach all the way down into your own organization first to gain support and build your reputation.
People hate making cold calls and they rarely work anyway in this day and age. It helps to leverage someone in your company who has a prior relationship with that customer to introduce you when you need to engage with them.
Empathy and customer focus are the bellwethers for 2022. For example, Washington, DC has a workforce of highly motivated and high intelligence quotient (IQ) people. There are more PhD's per capita in this public sector marketplace than anywhere in the world, along with a high degree of trained lawyers and legal professionals. With all that intelligence addressing public sector requirements, why do some vendors miss the mark?
What's lacking is that many are never taught people skills. IQ is often about ego and brainpower, whereas EI is about connecting and helping the customer get their needs met. You have to make the prospect or customer the center of the discussion, and sometimes public sector marketers may lose those chances by focusing on pushing their technologies rather than understanding what the customer truly needs. This approach is almost always a no-win proposition.
Most people don't meet a customer with the intent of developing relationships outside of current pursuits. It's all about the current opportunity. The closer to an RFP release you engage with customers, and the harder you push to get the intel you need, the more the prospect or customer will push back; this is a natural human response. It is far better to start authentic communication earlier in the acquisition cycle as it allows time for both parties to discuss real needs and potential solutions before requirements are fully defined.
It's always about being a partner
Relationships matter and once established, customers will follow you. There is an arc of individual trust and good people will travel with you throughout your career.
Tips for engagement:
Prioritize building customer affinity and better customer relationships with EI.
Engage in the process of shaping requirements, which requires trust—and that starts by understanding the people involved, not just the requirements.
Build internal relationships by incentivizing everyone in your organization to engage customers and collect comprehensive human intelligence. Business development (BD) is everyone's job.
People generally want to be heard and understood. There may be some cultural struggles toward understanding and organizations can solve those barriers.
We refer government marketers and sales organizations to a book by Michael Bungay Stainer, "The Advice Trap: Be Humble, Stay Curious & Change the Way You Lead Forever," and to his TED Talks about taming the advice monster.
Business Development is a Team Sport
Internal relationship development and team building is just as important as external prospecting and sales generation. The Hi-Q Engagement Method helps individuals, internal stakeholders and team members use a common language to understand each other in the same way you would expect them to understand their external customers. After all, without stakeholders and internal team buy-in winning is almost impossible
The point of the spear is BD, but resiliency and perseverance reside within your company.
---
For more information about how you can enhance your business development and marketing processes with EI visit: https://gmarku.com/product/elite-secrets-i-ii-government-business-development/