TOP 100: Accenture again chooses change with Novetta acquisition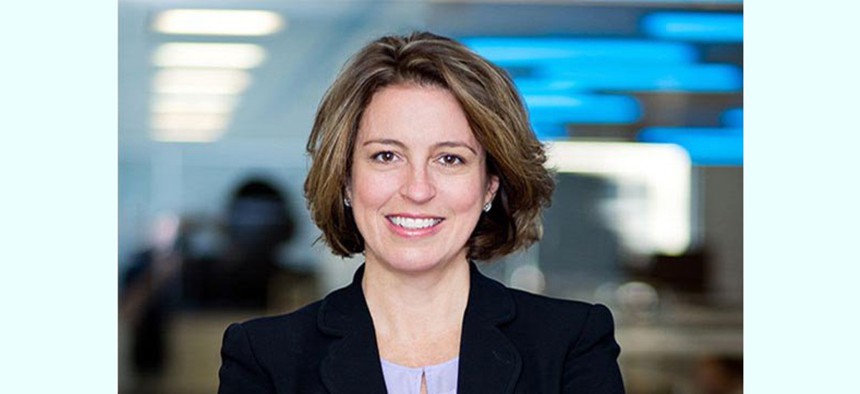 Company No. 13 on our 2022 Top 100 rankings is taking another opportunity to challenge the way it does business.
Ira Entis can speak from first-hand experience when describing Accenture Federal Services' acquisition of Novetta last year as an inflection point.
He was part of the executive team at Agilex when Accenture acquired that company in 2015 and is now growth and strategy lead for the federal subsidiary.
Accenture Federal used that acquisition to challenge its assumptions and change its mindset about the way it worked with customers and approached problems.
Entis sees the same thing as happening with Novetta. The acquisition brought to Accenture Federal around 1,300 new employees including developers, data scientists, machine learning, cloud and cyber experts.
Accenture Federal Services sits at the No. 13 spot on the 2022 Washington Technology Top 100 on $3.2 billion in unclassified prime contract obligations.
"Bringing in over a thousand people like the Novetta acquisition is another inflection point for us to challenge the path we are on," Entis said.
Tiffanny Gates, former CEO of Novetta, is now the senior managing director of Accenture Federal's national security portfolio. That new line of business for Accenture Federal combines Novetta's classified national security work with parts of Accenture that support similar programs at intelligence agencies.
In some ways, Gates sees those pieces of Accenture as being acquired by Novetta.
"They really feel like they were acquired into a new portfolio with new leadership," Gates said.
Gates says she has been mindful of that feeling during the integration. She has since led several town halls and other activities to help new colleagues get to know each other.
"In a positive way, it has taken up a lot of our leaders' time," she said.
Keeping an open mind and being open to change is paramount to making that integration work, Entis said.
After the transaction closed last year, Gates spoke with us about the value Novetta's intellectual property would bring to Accenture Federal. She still believes in that proposition.
"That's been one of the exciting pieces of this acquisition," she said.
There are the technical skills of the people being brought together and opportunities to collaborate, but there also is the intellectual property that can now reach a broader market.
"We have our own IP that we can bring to bear not just here in Accenture Federal but there is additional interest from Accenture LLP," Gates said.
One example she brought up is the CloudTracker solution Novetta developed for classified programs. Gates said that cloud management capability is spurring strong interest from the State, Homeland Security and Justice departments.
The inevitable question after significant acquisitions is whether that transaction is paying off for the buyer in the form of opportunities that neither they nor seller could pursue alone.
"We measure ourselves against that every month," Gates said. "What are we doing that we couldn't have done without each other?"
Each side of the acquisition brought value, Entis and Gates said. Accenture has scale, but Gates also called out the consulting capabilities and market knowledge.
"Working with a broader AFS has given us a much bigger picture of where we can be supporting the customer base," Gates said. "Novetta brought to AFS the ability to go after work they might not have considered."
Artificial Intelligence and increasing demands to make better use of data are what Entis called "enduring trends" the combination is exploiting.
A second leading opportunity for Accenture Federal is helping customers use the massive amounts of data they collect everyday and apply that against their mission, he said.
"The rise of the cloud and software as a service is creating a pivot point away legacy infrastructures," Entis said.
Accenture Federal had started to lean into those opportunities and the addition of Novetta accelerated those capabilities, he said.
"At its core, Novetta is a technology-innovation fueled company focused on the client's mission," Entis said.
Combination with Accenture was a great opportunity for Novetta as well and "was the best possible outcome," Gates said.
"I think this will go down as one of the deals of the decade, where people can point to it and say, one plus one really did equal three."