Small business skills on display in 2022 Fast 50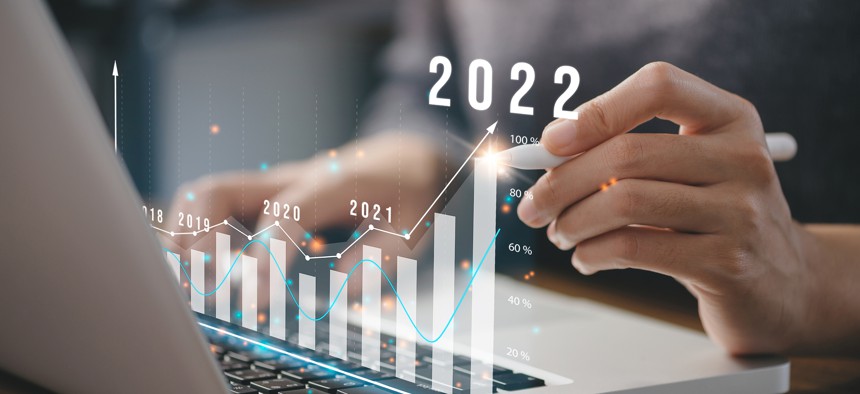 Each firm on our annual ranking of the government market's fastest-growing small businesses brings their own mix of capabilities and customers.
Diversity and specialization are two of the hallmarks of small businesses on the 2022 Washington Fast 50.
Our annual rankings of the government market's fastest-growing small businesses offer many lessons on what it takes to succeed in today's environment.
From Global Alliant at the top to Optimo IT in slot 50, these companies are examples of how to pursue a focused strategy and not try to be all things to all customers.
Specialization comes in two forms: one can focus on specific capabilities and the second can be centered around customer expertise. For many, it is a combination of both.
In one example, No. 3 company ShorePoint focuses on cybersecurity work for both public sector and commercial customers.
Fourth-ranked PM Consulting concentrates on the health care sector with capabilities around program management, clinical research and professional services.
To qualify for the Fast 50, a company has to be considered a small business in the primary NAICS code that they operate in. Many Fast 50 companies have specific small business designations.
Twenty-six Fast 50 companies are in the 8(a) program for economically-disadvantaged small businesses. Seventeen are women-owned small businesses.
Ten companies are service-disabled, veteran-owned small businesses. Four are HUBzone small businesses.
A few companies are in more than one category. The fifth-ranked Global Commerce and Services has the woman-owned and HUBzone designations. No. 15 OSC Edge has the woman-owned and 8(a) designations.
To be considered for the Fast 50, companies submitted five years of government revenue data and are ranked by their compound annual growth rate from 2017 to 2021. Companies much have at least $100,000 in government revenue in 2017.
Because the rankings are based on the compound annual growth rate, companies with lower revenue can be ranked ahead of one with more.
Global Alliant gained the top slot with its compound annual growth rate of 256.2% and $16.1 million in 2021 revenue.
The No. 2 company BlackFish Federal posted $27.5 million in 2021 revenue, but its compound annual growth rate was 229.7%.
We also provide a breakdown of each company that includes revenue data but also leadership, lines of business, major contracts and major customers.
Each breakdown also has a link to the company's website to find out more about them.
The Fast 50 is not just a showcase to celebrate small businesses in the government market, but also a tool for finding potential partners and keeping tabs on competitors.