It's never too late for the most important fiscal year-end sales tip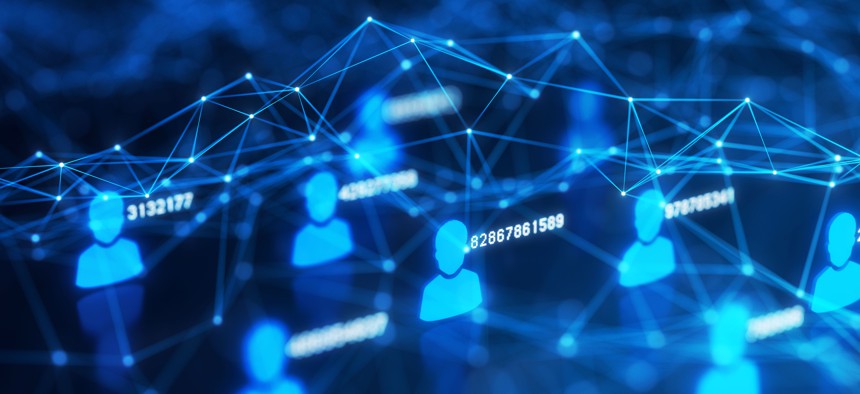 Making a good first impression means leveraging your LinkedIn profile to build your network, no matter what time of year it is.
Stick your head in a government contractor meeting anywhere around the Beltway and you will probably hear someone offering advice on maximizing your impact for the end of fiscal year 2023. There's a ton of advice out there and much of it is good.
So, I'll add my two cents, and it revolves around leveraging LinkedIn. But this article does not address selling or business development per se, but the steps necessary to make a stellar first impression.
My census of feds on LinkedIn from early this year found 2.72 million feds on LinkedIn from every federal department and agency - civilian, defense, uniformed services and the intelligence community. I have identified over 560 company pages for federal departments, agencies, operating divisions and offices, so I can verify that the feds are there.
Almost all of the people you need to influence at the end of a fiscal year and beyond are on LinkedIn.
Can you find them? Probably, but will they connect with you, or accept a meeting?
Let me preface this by saying LinkedIn is an adjunct activity for sales and BD, and a great venue for GovCon marketing. When I say adjunct activity, LinkedIn can help turn a cold call into a warm call when used well, but it is not a traditional sales channel.
How you present yourself on LinkedIn is the cornerstone of your GovCon success. A business development or sales professional whose profile headline (the verbiage under your name) reads "Director of Sales," "Sales Rep" or "BD and Sales, Public Sector" will not be very appealing to many feds.
Consider incorporating your company's area of expertise into your headline. One vice president of public sector sales has a headline that reads "Helping customers #automate their data center infrastructure with innovative #cloud & #DevOps enabled IT solutions. #NOTaVAR."
This person is leading with his company skills, not his job title. Federal IT managers and influencers who are interested in automating data center infrastructure would much rather meet with someone who speaks their lingo than just another sales guy.
The opening screen shot of your profile has to grab the attention of the viewer and get the door open a little. The background banner, that large free space behind your photo, can be edited to highlight what you bring to the party. Many companies have a background banner (or several) you can use, but others do not.
The larger, and more successful, government contractors have background banners for their employees. 
One of my favorite background banners is from Resource Management Concepts. One of their banners highlights three areas of expertise --"RDT&E, scientific computing and cyber security for DOD and DHS" - and the customers they serve. This opens the door for conversations.
Your photo is the final element of the opening screen shot. Selfies behind the wheel are not professional. Group pictures are not preferred. Shots of your family belong on other social platforms, not LinkedIn. The best photos are those of people in business attire, smiling, head and shoulders. Simple, but effective.
Working together, the background banner, photo and headline, the opening screenshot, has to resonate with your profile viewer.
Social selling is not traditional selling, and it has no elements of a "hard" sell. It is a series of soft touches designed to keep you on the radar of key players and influencers in your niche.
You know who you need to reach and influence, and you should be able to identify them on LinkedIn. The first step is to get their attention, to get them to look.
So, the #1 social selling tip is to make sure your profile is working for you 24/7/365: Tell them what you bring to the party.
It's never too late to make a great first impression, because this end-of-fiscal year tip works year-round.
Not that I have an opinion.