Protests may complicate awards for $60B VA IT contract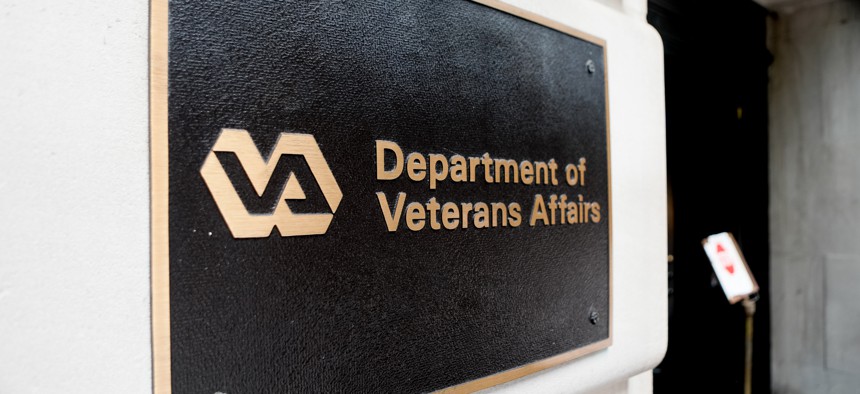 A pair of protests land just as proposals are due for the Veterans Affairs Department's recompete of its go-to technology services vehicle.
(NOTE: This story has been updated with additional information regarding the protests)
Proposals for a potential $60 billion IT services contract vehicle at the Veteran Affairs Department were due at 1 p.m. Eastern time today (Monday, April 24), but there are still some hiccups ahead..
Booz Allen Hamilton and Allied Federal Solutions have filed pre-award protests over this second iteration of the Transformation Twenty-One Total Technology Next Generation 2 contract, also known as T4NG 2.
Allied submitted its filing on April 13 and Booz Allen's protest landed on Friday. Both are lodging complaints about the self-scoring methodology involving this procurement.
Allied is a service-disabled, veteran-owned small business arguing that companies like it are disadvantaged. They believe the self-scoring system favors large businesses and SDVOSB joint ventures that have large business mentors.
Booz Allen is arguing the self-scoring system doesn't provide a common basis for evaluation and will lead to arbitrary distinctions between proposals.
The VA has said it will make 30 awards, split evenly between SDVOSBs and large businesses. 
The Government Accountability Office has decision due dates of July 24 for Allied and July 31 for Booz Allen.
On a general basis, GAO will combine separate protests if the issues being raised are similar. If they do that here, we can expect a consolidated decision by July 24.
Protests at this stage of a procurement can break a couple ways. The VA could take corrective actions to address any issues in the solicitation, but this could mean that bidders will have to rework proposals already submitted. That is probably a long shot.
GAO could rule in the protesters' favor and recommend the VA make changes. Here again, that would likely force bidders to rework their proposals.
GAO can also dismiss or deny the protests. Either there are no grounds for a protest, or GAO rules the protests are premature because the protesters have raised an issue that can only be ruled on after awards are made.
Even if that happens, it isn't necessarily a loss for the protesters because they have put a stake in the ground and said they see a problem here. They can file protests again after the awards.
But to not protest at this stage is risky because GAO can come back and say that the issue should have been raised sooner.
In other words, many times it is better to be too early with a protest than too late.
We'll check the docket to see if any other protests have slipped in before the deadline.
While I doubt this will be an issue, the VA cannot make awards until the protests are resolved. But most likely the protests will be over long before the VA is ready to make awards.