CACI again wins $5.7B Air Force contract, but new protests follow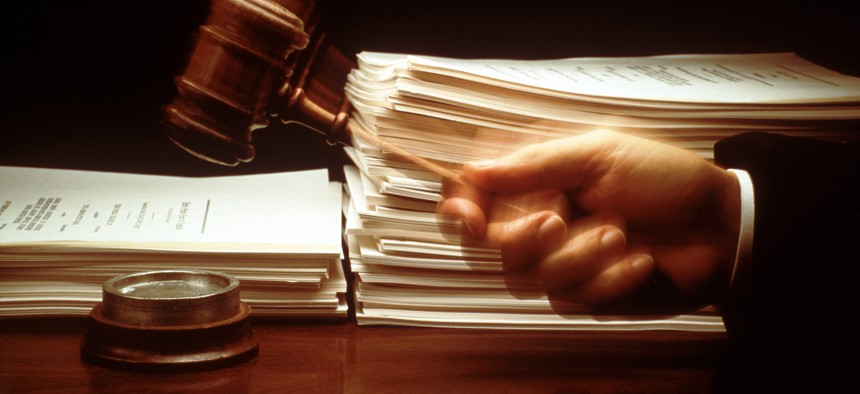 The service branch is trying to award its enterprise IT-as-a-service contract for a second time.
CACI International has again won the largest contract in its 61-year-history, but just as quickly is facing a second round of protests against that award.
The company first won the $5.7 billion Air Force enterprise IT contract in August. CACI's team was chosen to take over the responsibility of IT service desk support and management of offerings for roughly 700,000 Air Force users around the world.
All three of CACI's competitors filed protests in September after that initial award: Accenture, Peraton and Science Applications International Corp.
The Air Force pulled the award back to take a corrective action. The protestors claimed the evaluation was flawed and that CACI had an organizational conflict-of-interest because former Air Force employees worked on the proposal.
In late September, the Air Force started to look at the conflict-of-interest allegations and re-evaluate proposals before making a new award decision.
CACI again was chosen for the award in December. Peraton and Accenture refiled their protests on Jan. 3 and are making essentially the same claims -- the evaluation was flawed and CACI has an OCI.
So far, SAIC has not filed a new protest of its own.
The Government Accountability Office is due to rule on the latest Peraton and Accenture protests by April 13.
CACI probably still has the inside track to keep the contract, especially now that the Air Force has looked at the OCI issue and made a second award to the same company.
In many of the protests we follow, GAO gave a lot of discretion to agencies and especially if it can document a particular decision. For this case, the Air Force has had two chances to address the OCI claims against CACI.