More data needed to understand bid protest trends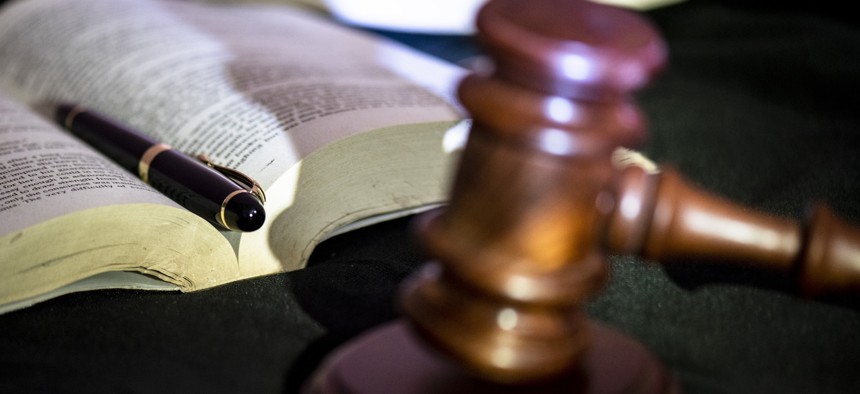 New data from the Government Accountability Office says bid protests have fallen, but we can only try to infer the reasons as to why.
Any regular reader of "Business Beat" knows of my respect for the Government Accountability Office and that agency's work on bid protests.
Protests are one of the best tools for tracking competitors in the marketplace and seeing who is vying for which contracts. Protests offer some transparency into a world that is too often opaque.
GAO's annual report on bid protests offers a good overview of the trends from a statistical standpoint.
For the government's 2022 fiscal year ended Sept. 30, protests were down by 12% with 1,658 cases filed compared to 1,897 cases in fiscal 2021. This is the fifth straight year out of the past six that saw cases drop.
The one outlier in those years since the fall began in fiscal 2017 was fiscal 2018, when cases increased by less than 1%. Years of steady increases preceded the drop in 2017.
One reason for the fall that I and others have speculated about is the Defense Department's start of enhanced debriefing processes in 2018 to give companies more time for asking questions to agencies on why they lost.
Companies have told us they often protest because they want to learn why the agencies chose a competitor or competitors, and because of the perceived poor quality of debriefings.
Government officials often tell me they are reluctant to share too much during a debriefing over fears that will spark a protest. Not sharing sparks a protest anyway. That cycle feeds on itself.
GAO's annual report is a good overview of the most common reasons protests are sustained: unreasonable technical evaluations, flawed selection decisions and flawed solicitations.
There are several other data points that GAO does not appear to track, at least in a way that is publicly disclosed.
I can only speculate whether DOD's enhanced debriefing process has reduced protests. We hear executives in industry talk about that, but the data does not appear to be there.
GAO's annual report also does not distinguish protests between civilian and defense agencies.
I tried a manual analysis by using GAO's public docket and found the split is roughly even.
The docket only goes back for the prior 12 months to the day, so I only could look at protests filed between Nov. 1, 2021, and Nov. 1, 2022.
There were 1,933 filings during that time period with 913 protests made against Defense Department contracts including those from the service branches. The remaining 1,020 I identified involved civilian contracts.
Defense-related protests most likely outnumber those of civilian contracts because if a DOD agency or one of the branches uses a General Services Administration contract vehicle, the protest may show up in the docket under GSA's name.
In my rough analysis, I counted protests involving GSA vehicles as civilian because I could ferret out which ones were defense-related. But I am comfortable saying it is a near-even split.
What does not appear to be tracked is what the DOD-civilian split was in 2018 when the enhanced debriefings began. If we knew that, then we would have a better sense of the effectiveness of these debriefings.
I also wonder if the decline in protests is coming to an end. That snapshot of 1,933 filings is significantly more than the 1,658 GAO reported for the period of Oct. 1, 2021-to-Sept. 30, 2022.
Will that gap hold over the next 11 months? Time will tell.
Some other highlights of note from the GAO report:
Task order protests fell from 401 in FY 2021 to 344 in 2022.
The Navy became the first agency since 2015 to not follow GAO's recommendations in a protest decision.
GAO's sustain rate held steady in the mid-teens.
The effectiveness rate was 51% -- the share of cases that either resulted in a sustained decision or a corrective action by an agency.
The Navy decision involved a contract award to L3Harris to supply anti-jamming equipment. Northrop Grumman filed a successful protest that saw GAO recommend new discussions, revised proposals and a new source selection decision.
Northrop went to the U.S. Court of Federal Claims when the Navy said it would not follow GAO's recommendations and would stick with L3Harris.
A judge issued the same ruling as GAO, but the Navy doesn't have the option of ignoring a court ruling.