Project Maven's accountability lessons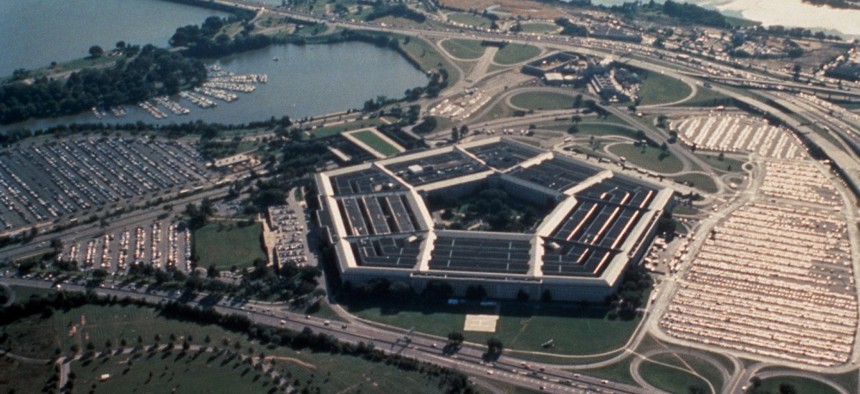 A new inspector general report finds some faults with how the Defense Department has managed its Project Maven initiative driven by artificial intelligence, but the lessons apply beyond one program.
A new Defense Department inspector general report on Project Maven offers some specific criticisms of that program that all who manage large complex technology undertakings should heed.
The report hits on a theme that should ring familiar -- issues with compliance. Lauren Williams outlined the findings in this nice article for our sibling publication FCW, where she notes that the IG found a "lack of formal documentation."
"Documentation" is a word that always jumps out at me. I read it a lot in Government Accountability Office decisions on bid protests, particularly the ones where GAO rules against the agency.
GAO often finds the agency didn't adequately document the decisions and choices it made.
What I find particularly interesting about the word "documentation" is that  GAO, or in this case the IG, isn't making a finding that the government did something wrong. Rather the government can't prove that they did it correctly.
That might be an oversimplification, but it's a valid point. It's also a critical concept. Much like President Reagan's "Trust but Verify" approach with the Soviet Union.
Project Maven's goal is to help the warfighter use artificial intelligence and machine learning to make better decisions and increase the use of autonomy.
Project Maven has had some controversies, in part because of the goal of bringing AI and ML out to the pointy end of the spear. I won't rehash the Google employee revolt over their involvement with Project Maven.
The technologies driving Project Maven are a big deal, so we should watch that program. Not just for those technologies, but we can also glean lessons that apply to any other new and disruptive tools.
Williams reports that Christopher O'Donnell, acting assistant defense secretary for acquisition, agreed with the IG's findings and that DOD's existing Software Acquisition Pathway could be a model to build in documentation and accountability.
Something else that stood out to me is that DOD used provisional processes and procedures because it wanted to work at the "speed of commercial development."
We hear that sentiment a lot these days, particularly around the use of Other Transaction Authority procurements.
While Project Maven hasn't used OTAs for its procurements, the same principle is at work -- faster procurements that model the commercial world.
That's a worthy effort, but the IG rightly voices caution and concern. Remember that the IG isn't saying DOD did anything wrong, it just needs to document its decision better. Documentation is critical to accountability and there must be accountability.
Contractors have a role to play here as well especially when it comes to public trust. Industry and government need to work side-by-side. Compliance doesn't have to be a seen as an impediment or barrier. It can help make for both a better business and partner.
If industry is more proactive, it can help pave the way for more innovative procurements – just remember the documentation.