Protests persist for FBI's long-delayed $5B IT contract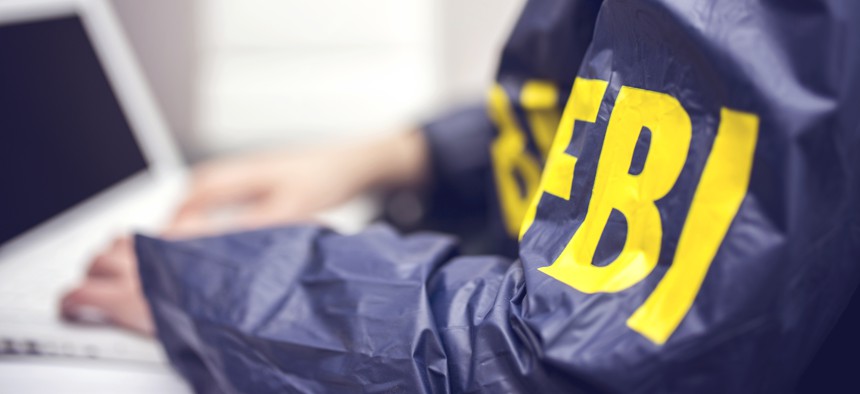 History looks to be repeating itself as the FBI keeps facing protests after each downselect phase and elimination of bidders.
In early November, the FBI went through a downselect process and told several companies they should not continue pursuing a $5 billion blanket purchase agreement for enterprise IT services.
Known as the IT Supplies and Support Services 2nd Generation or ITSSS-2, the FBI will use that vehicle to buy a broad range of support.
In a Sam.gov posting, the FBI said this was a phase two downselect. Phase one happened in September. There are two more phases and downselects to come.
Both phases one and two have been followed by protests at the Government Accountability Office. A protest filed in September by Ernst & Young is still open with a decision expected Jan. 8. 
On Monday, General Dynamics IT and Qbase both filed protests with decisions due Feb. 28. Qbase is part of Tyto Athene, which acquired it in 2021.
During the downselect process, the FBI is telling companies they think they should not continue but they are eliminated from the competition. The companies can withdraw or they can continue. It is known as a "voluntary downselect."
Any protest over this contract shouldn't come as any kind of surprise given the vehicle's history. ITSS-2 should have been awarded three years ago.
Known as the IT Enterprise Contract Services vehicle at the time, the FBI got tripped up by a series of protests over the downselect process it was using then.
It seems history is repeating itself now.
The FBI cancelled ITECS in 2020 to rework its strategy. The new solicitation came out at the end of June of this year on and the contract was renamed ITSSS-2. It is also called IT Triple S.
A timeline on Sam.gov shows that phase three quotes are due Nov. 29. The downselect is slated to take place on Dec. 18, after which phase four quotes would be due Jan. 5. The FBI plans to make awards by Feb. 9.
Protests at any phase should not slow FBI's progress on evaluations, but the agency cannot make final awards in February if there are still pending protests.
Of course, we can still see protests after awards are made.