L3Harris sees plenty of flaws in NASA's $500M weather satellite contract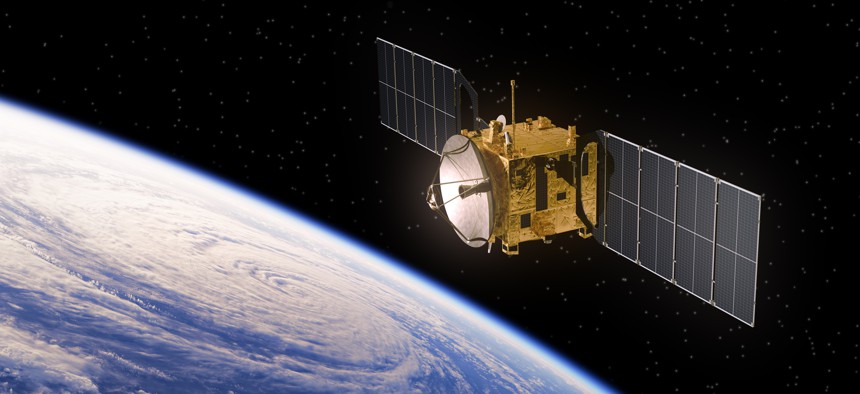 L3Harris says NASA didn't follow the solicitation and didn't account for an alleged conflict-of-interst in awarding the contract to Ball Aerospace.
L3Harris Technologies is challenging multiple aspects of a nearly $500 million contract that went to Ball Aerospace to support NASA weather satellites.
Ball Aerospace won the 15-year, $486.9 million contract that is at the heart of the GeoXO Sounder program. BAE Systems Inc. is in the process of acquiring Ball Aerospace for approximately $5.5 billion.
The program will use a hyperspectral infrared instrument on board geostationary satellites. The instrument will make sounding observations of the western hemisphere to gather data on temperatures and water vapor, according to GovTribe.
The data is then fed into prediction models for both the National Weather Service and Office of Oceanic and Atmospheric Research.
The contract covers the instruments on the satellites, ground equipment and mission support.
After Ball Aerospace won the contract in early September, L3Harris went to the Government Accountability Office complaining about how the procurement has been managed. L3Harris alleges that NASA didn't follow the terms of the solicitation.
L3Harris claims NASA conducted a flawed best-value tradeoff evaluation, treated bidders differently, didn't conduct a proper cost realism analysis, didn't document the evaluation. L3Harris is also alleging that there is a conflict of interest that wasn't accounted for.
L3Harris filed its protest on Sept. 25 with a GAO decision expected by Jan. 3.