GAO's reminder for all bid protest cases: Show your evidence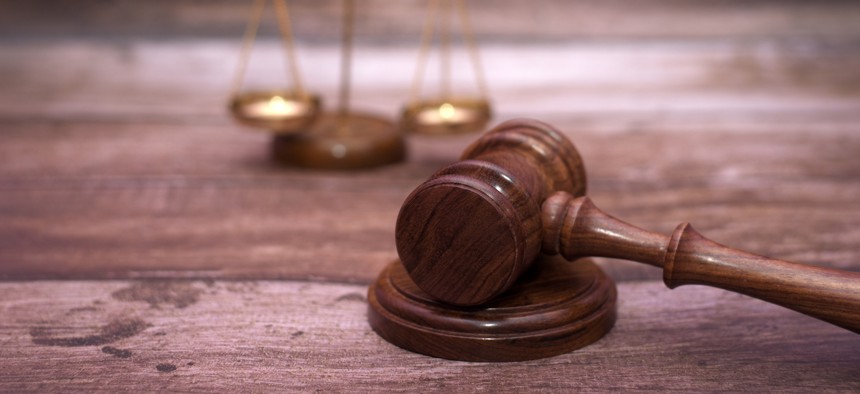 The Government Accountability Office said it had no choice but to rule against the Defense Department because it wouldn't show how it investigated a conflict-of-interest allegation.
When an agency ends up on the losing side of a bid protest, one of the more common mistakes we come across is a lack of documentation.
The latest example is a bid protest by Guidehouse, which argued that the chair of the technical evaluation board for a Defense Department contract had a conflict of interest because the person was a former Deloitte employee.
Guidehouse went to GAO after DOD's Washington Headquarters Service agency awarded a $77.8 million contract to Deloitte to support the office of the DOD comptroller, which also acts as the department's chief financial officer.
Guidehouse raised objections to other parts of the evaluation. But GAO didn't rule on those claims after it determined that DOD did not properly investigate the conflict-of-interest allegations.
Actually, it isn't quite true that DOD failed to investigate. Contracting officials told GAO they relied on the ethics office to make the determination that there was no conflict-of-interest. GAO called it a limited investigation.
But from GAO's perspective, the mistake is a failure by DOD to show its work and the reasoning behind their conclusion.
"The agency has declined to provide any of the underlying contemporaneous documentation relating to its limited investigation," GAO wrote in its decision.
DOD instead claimed attorney-client privilege and didn't produce the evidence GAO wanted.
"It appears from the record that the contracting officers delegated the investigation and consideration of the potential conflict to agency ethics counsel," GAO wrote.
Without the underlying documentation, GAO couldn't draw a conclusion one way or another.
But GAO was troubled by some of what it found, such as the technical evaluation board having a 401(k) account from when she was a Deloitte employee. She may also have a Deloitte pension, according to the decision.
This is the kind of information that could lead to the conclusion that the person has a financial interest in Deloitte's success.
"Such a financial interest could well give rise to concerns relating to her ability to objectively evaluate the quotations submitted in response to the solicitation," GAO wrote.
The ethics counsel investigation may have found no conflict, but the "record is devoid of any analysis or explanation to support such a conclusion."
In its recommendations, GAO wants DOD to document the investigation and determine if any action is needed. Canceling the contract with Deloitte and restarting the procurement is a possibility, GAO wrote.
DOD could also appoint a new chair for the technical evaluation board and re-evaluate proposals.