CBP tells industry what to expect in network engineering recompete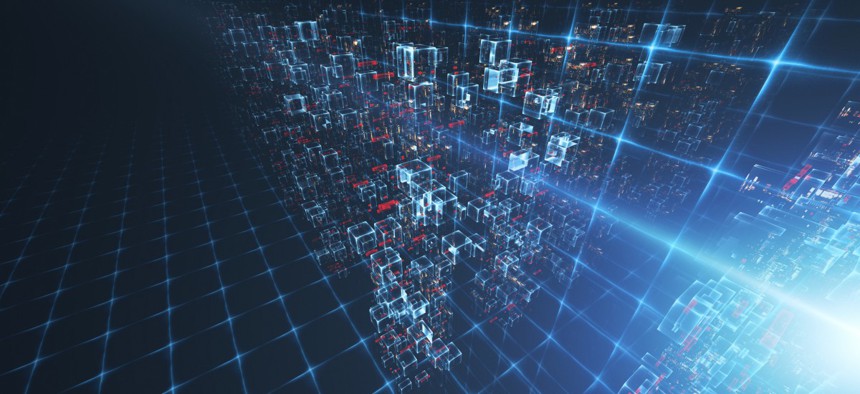 The U.S. Customs and Border Protection agency will use this $100 million-plus task order to hire a systems integrator to reach into the larger technology ecosystem on CBP's behalf.
The U.S. Customs and Border Protection agency has provided industry a timeline for how it plans to conduct the recompete of a task order for computer network engineering and other broad IT support services.
CBP is eyeing Nov. 15 as its date to release the final solicitation for the five-year Enterprise Network Architecture Engineering Services Support order, which the agency expects to have a ceiling north of $100 million.
An award should follow in the first quarter of calendar year 2024, the agency said a procurement forecast posted Tuesday.
The agency uses this order as a means to reach into a technology partnership ecosystem that includes companies such as Cisco, Juniper, Brocade, F5, Infoblox, NetScout, Riverbed, Palo Alto, CA Technologies, Amazon Web Services, Microsoft and Dell.
ENAESS' purpose is to hire a systems integrator that can help CBP modernize its IT infrastructure with technologies made by those companies and others in support of goals for cloud computing migration, mobile platform adoption and continuous improvement of network services.
Sev1Tech is the incumbent on the current iteration of the so-called ENAESS order awarded in 2018. GovTribe data estimates the order as having a $96 million ceiling over five years.
CBP is competing the task order via the Alliant 2 governmentwide contract vehicle for IT solutions, which means the final request for proposals will be exclusively available via the General Services Administration's eBuy portal.