SBA offers 8(a) guidance to agencies after court ruling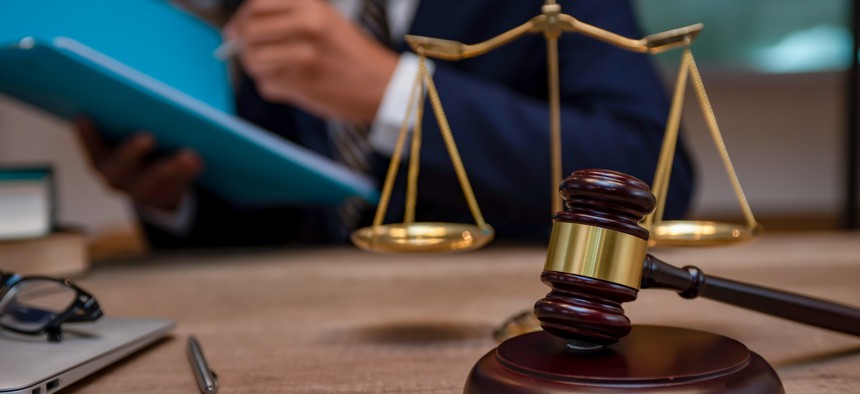 The Small Business Administration informs federal agencies on how they can use the 8(a) program now that a federal judge has ruled parts of it unconstitutional.
The Small Business Administration wants agencies to take several additional steps before awarding more 8(a) contracts after a federal court has declared parts of the program unconstitutional.
A new guidance document explains how agencies can use the 8(a) program. It remains business as usual for a few contracts.
But that guidance sent out on Friday outlines new requirements for companies, SBA and agencies looking to award 8(a) contracts. SBA has paused taking in new applications for the 8(a) program, at least temporarily. 
A federal judge said that 8(a) certifications using rebuttable presumptions to claim social disadvantage are no longer allowed because they violated the Fifth Amendment.
Under rebuttable presumptions, owners of these companies did not need to prove discrimination if they fell into easily recognizable groups. That includes African Americans, Hispanics and Asians. They did not have to prove they had faced discrimination in employment, education and business.
The judge ruled that owners of these companies now have to file a narrative that describes how they as individuals have faced discrimination.
In its guidance for other agencies, SBA said it has already received several narratives and was able to approve them "within only days." See this earlier story of ours that describes how companies can file narratives.
The ruling doesn't apply to 8(a) companies already certified as using narratives. The ruling also doesn't apply Alaska Native Corporations, Indian tribes, Native Hawaiian Organizations or Community Development Corporations.
Here is what else is in the guidance:
Agencies can award task orders and contract modifications to all 8(a) companies that were certified before the July 19 ruling, as long as SBA approval is not required. If approval is required, they'll need to file a narrative if they haven't already and SBA will make an "affirmative determination."
 
Agencies can submit new requirements for acceptance in the 8(a) program. But before an award can be made, SBA will make an affirmative determination of the winner.
 
SBA will verify company eligibility before sole source and competitive 8(a) awards are made. The agency says it can do this in five business days.
 
Agencies can no longer interpret SBA inaction as approval to proceed with an award, as has been the case with some agencies.
 
Once a firm has established its social disadvantage via a narrative, SBA will not ask them to repeat the process for new awards.
SBA cautioned that the guidance may change after the judge holds a hearing on Aug. 31 to review its decision.