Kearney's conflict-of-interest allegation falls flat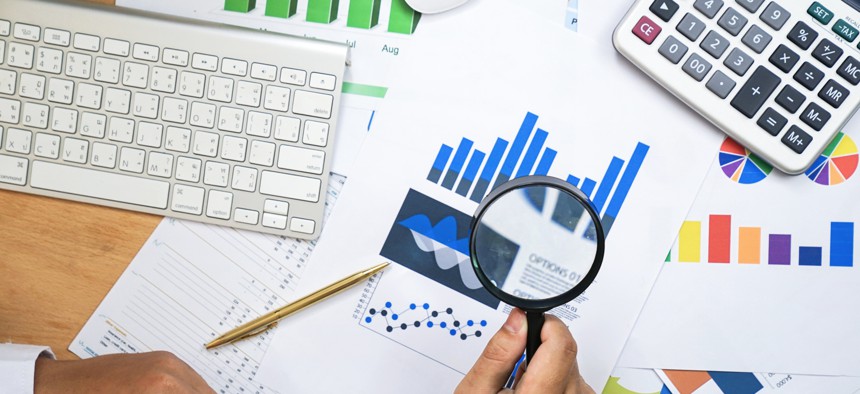 In the Government Accountability Office's eyes, Kearney did not show enough specifics to overturn the Army's choice of Guidehouse for an audit support services contract.
Detailed examples are a requirement when alleging that your competitor has an organizational conflict-of-interest.
That's the lesson in a new Government Accountability Office decision to deny a protest filed Kearney & Co. after it lost an Army contract for audit support services to Guidehouse.
Those two companies vied for a five-year, $98.7 million contract to work with the Army Materiel Command on improving accuracy and timeliness of the command's working capital funds.
Kearney claimed Guidehouse had unmitigated conflicts of interest through "numerous current and doubtless future Army contracts," according to GAO's decision.
Guidehouse holds both audit-related and non-audit related contracts with the Army.
Through the audit-related contract with Army Materiel Command, Guidehouse would gain access to performance and financial data from multiple contracts including one of its own.
The Army recognized that this could be an issue ahead of time, so the solicitation asked all bidders to identify possible conflicts and present a risk mitigation plan. Guidehouse provided this information and self-attested that it had no OCI issues. But Guidehouse also presented a mitigation plan in case a conflict arose during the life of the five-year contract.
Before making an award, the contracting officer reviewed the OCI filings by all bidders and found that none had a conflict. After Kearney filed its protest, the contracting officer performed another review and again found no conflicts.
One big problem GAO had with Kearney's OCI allegations is the lack of specifics.
"A protester must identify hard facts that indicate the existence or potential existence of a conflict; mere inference or suspicion … is not enough," GAO wrote.
The Army contracting officer also noted that the allegations "lack detailed claims or concrete evidence, offering only vague notions of potential conflicts."
The Army also explained to GAO how it would identify and assess potential OCIs during the life of the contract.
"A protester's disagreement with an agency's judgment, as here, does not establish that the judgment was unreasonable," GAO wrote.