GSA considers changing the way it pays for cloud software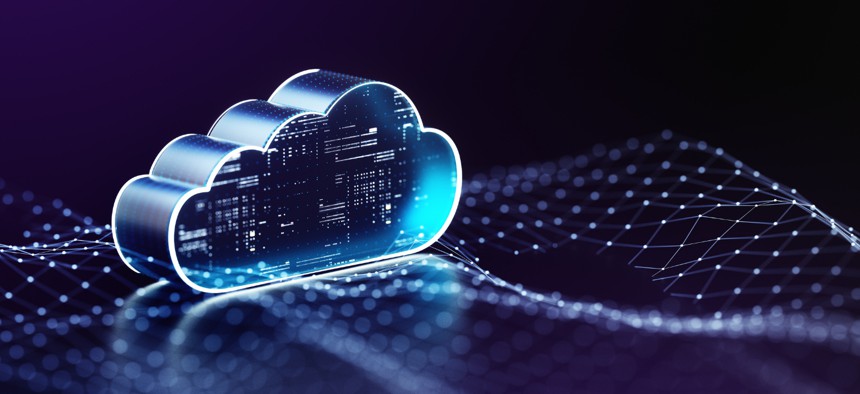 The agency is exploring how it can best align industry payment practices for software-as-a-service offerings on its own IT Multiple Award Schedule.
The General Services Administration is considering changing how agencies pay for cloud-enabled software on its IT Multiple Award Schedule and is looking to industry for what kind of deals it might get.
The agency issued a request for information Monday on its GSA Interact page calling for market research into how software invoicing could ultimately lower the cost of software-as-a-service products for federal agencies. 
Because federal agencies typically pay for SaaS offerings in monthly arrears, GSA officials are curious if more savings can be achieved by shifting the software invoicing to make upfront annual payments instead, more closely aligning to commercial industry practices. 
GSA's IT MAS offers federal agencies — as well as state, local and tribal agencies and other stakeholders — access to trusted vendors selling SaaS, infrastructure-as-a-service and platform-as-a-service offerings and support through Special Item Numbers designated for cloud and IT services. 
Monday's RFI is focused strictly on SaaS products, and while the total federal cloud spend figure is unclear, the projected global spend of SaaS products is among the fastest growing on the market. 
An April report from Gartner projected that worldwide end-user spending on public cloud services would reach $597.3 billion in 2023. Of that, SaaS services are expected to hit $197.3 billion, leading other categories of managed services. 
GSA officials said in their RFI that the market research will help inform what potential discounts agencies could gain by paying up front for SaaS offerings.  
The RFI asks for information from IT MAS contractors, such as their estimated annual federal business volume for the provided SaaS solutions through blanket purchase agreements and task orders, what discounts could be provided with upfront annual payments and what other commercial practices GSA should consider. 
Interested stakeholders have until Aug. 23 to respond.