Author Archive
Carten Cordell
Managing Editor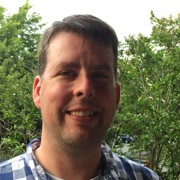 Carten Cordell is managing editor at FCW. Cordell has covered federal government, technology and acquisition for Federal Times, FedScoop and Washington Business Journal. An Alabama native, Cordell hold bachelor's degrees in history and journalism from Auburn University and a master's degree from Northwestern University's Medill School of Journalism. His work has also appeared in USA Today, Writer's Digest and many other publications. He comes to FCW after a stint at Sage Communications, a marketing services agency that focuses on the government contracting market.
Contracts
The agency will combine several existing cloud contracts into a $685M small business set-aside procurement.
Contracts
The proposed Strengthening Agency Management and Oversight of Software Assets Act aims to spur more visibility into software acquisition contracts.
Contracts
General Services Administration officials have agreed to leverage Defense Department program that assists agencies in their acquisitions of sustainable commercial off-the-shelf technologies.
---
Contracts
The Biden administration's fiscal year 2024 budget request features proposed funding gains for key civilian technology modernization programs facing scrutiny on Capitol Hill.
Contracts
The General Services Administration has given the potential vehicle a name and formed an acquisition team to continue its market research.
Contracts
The cybersecurity agency is planning to field a multiple award schedule contract for consultant services to help shape its operational strategy.
Contracts
Army Futures Command called on industry for white papers outlining potential technology capabilities it will look to deploy as part of its modernization strategy.
Contracts
DOE says it is looking to become the first federal agency to launch a fully cloud-based human resources system, and possibly become a shared-services provider in the future.
Contracts
The congressional watchdog learned of industry worries about broadly scoped contracts that potentially shut out small- and medium-sized firms.
Contracts
The update marks the first change to the certification process since 2014.
Contracts
An audit of the agency's IT contract spend found that FDA officials failed to file acquisition information such as contract performance evaluations and competition efforts.
Contracts
With a federal budget in place, contractors face both the prospect of a robust year and countervailing cost trends.
Contracts
DISA's help desk provides the Defense Department with a single point of entry for IT service support.
Companies
CGI Federal will join three of the Treasury Department's shared services providers to offer financial management system software through a central marketplace for federal agencies.
Contracts
Professional Services Council president and CEO David Berteau rates the chances of Congress passing a fiscal year 2023 appropriations package and looks at and the possible fallout of the midterm elections on contract spending.
Contracts
The department is developing a new contract vehicle to make it easier for components to buy cloud services.