Author Archive
Carten Cordell
Managing Editor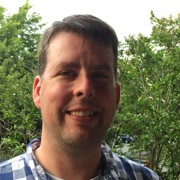 Carten Cordell is managing editor at FCW. Cordell has covered federal government, technology and acquisition for Federal Times, FedScoop and Washington Business Journal. An Alabama native, Cordell hold bachelor's degrees in history and journalism from Auburn University and a master's degree from Northwestern University's Medill School of Journalism. His work has also appeared in USA Today, Writer's Digest and many other publications. He comes to FCW after a stint at Sage Communications, a marketing services agency that focuses on the government contracting market.
Companies
CGI Federal will join three of the Treasury Department's shared services providers to offer financial management system software through a central marketplace for federal agencies.
Contracts
Professional Services Council president and CEO David Berteau rates the chances of Congress passing a fiscal year 2023 appropriations package and looks at and the possible fallout of the midterm elections on contract spending.
Contracts
The department is developing a new contract vehicle to make it easier for components to buy cloud services.