DISA previews commissary tech support contract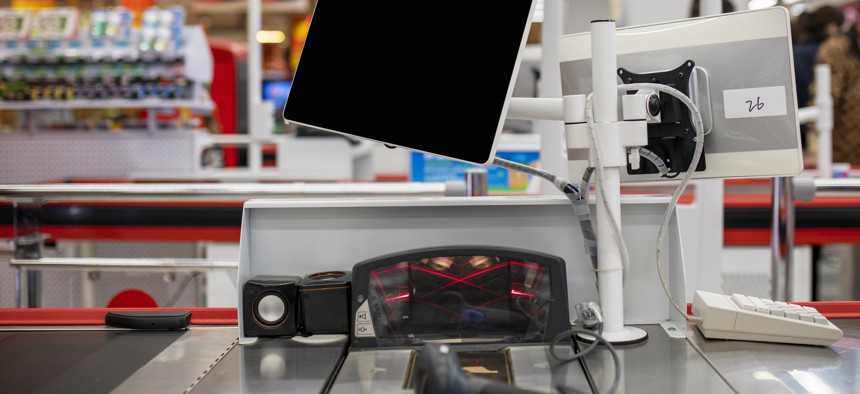 There are roughly 240 commissary locations at military bases around the world that sell grocery and household goods.
Industry now has an initial glimpse at the Defense Information Systems Agency's work on a contract to maintain and operate technology assets used by U.S. military commissary locations.
The new potential five-year contract will cover sustainment support for NCR brand name hardware, software, services and third-party applications. Responses to the draft performance work statement are due by Aug. 31, DISA said in a presolicitation notice posted Monday.
DISA is running the procurement on behalf of the Defense Commissary Agency, which is responsible for approximately 240 such grocery and household good stores at military facilities around the world. Around three-fourths of them are located inside the U.S.
The new contract is called the DeCA Enterprise Business Operations Systems Solution, or DEBOSS in the shorthand, and will have an initial one-year base period followed by up to four individual option years.
DISA has not yet given a monetary figure on the contract. DEBOSS also appears to carry forward some requirements from two existing contracts held by NCR's federal business and IBM.
NCR Government Systems was awarded an enterprise business solution contract in 2015 that covered the supply of software for functions such as catalog, ordering, receiving, pricing and point of sale. One year after that, DeCA chose IBM for a point-of-sale hardware and equipment contract.
GovTribe data indicates that NCR's contract has a $256 million ceiling value and is slated to expire in January 2025. IBM's contract has a $399 million ceiling value and is slated to expire in June 2026.