Insider Exclusive: Inside the Air Force's IT strategy and where industry can help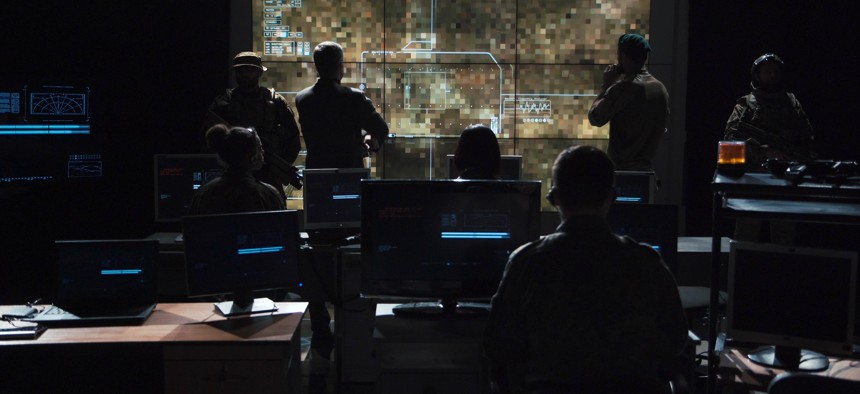 The Air Force wants industry's help in making some of the service branch's largest tech initiatives happen, as their leaders shared at a WT Power Breakfast.
The Air Force is a huge market for technology products and services, with systems integrators and major IT vendors pulling in hundreds of millions of contract awards each year.
But the Air Force is also leading the way in applying cutting-edge technologies to its mission and modernizing traditional IT needs.
The below videos are from our March 10 Power Breakfast on Doing Business with the Air Force. They are an exclusive benefit of your WT Insider membership.
Inside the Air Force's IT strategy and how industry can help
Information technology plays a critical role at the Air Force as it works to improve situational awareness, data and intelligence sharing, and meeting several operational imperatives.
As the Air Force's deputy chief information officer, Winston Beauchamp, is charged with bringing IT to the operator and enabling a better flow of data and information. Beauchamp also encourages more interaction between customers and industry so the Air Force can share what they are doing now, what they'd like to do and the challenges the Air Force faces. That includes insights on how industry can help.
Small business advice and insights
Mike McWilliams, director of staff from the Air Force's small business office and acquisition program manager, explains how the service branch implements its small business priorities. He talks about policies that require reviews of how the Air Force is using small businesses on individual contracts. He also shares advice on the best way to approach Air Force customers and the mistakes to avoid.
Air Force opportunities by the numbers
We dive into the spending patterns at the Air Force through a presentation by Amber Hart and Lisa Shea Mundt of the Pulse of GovCon. They share insights and data on contracts, spending priorities and how the money flows throughout the Air Force.