FDA announces contract for automation in drug performance analyses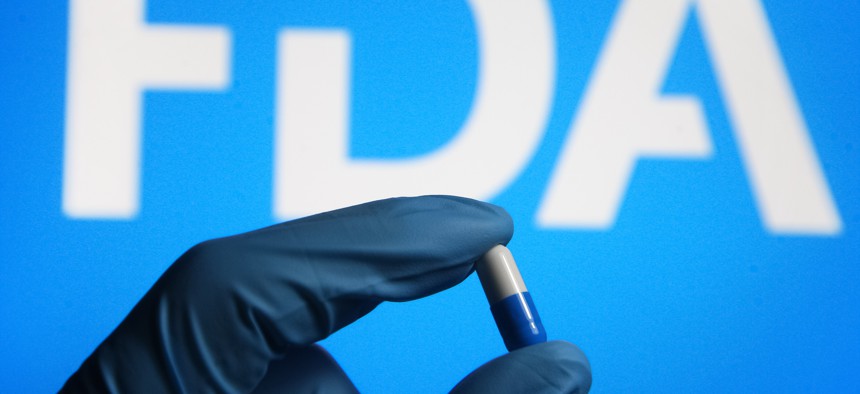 The Food and Drug Administration is asking for proposals for automated devices that can provide high-definition imaging and critical analyses of drug performance as the agency works to integrate more AI.
The Food and Drug Administration is officially seeking industry proposals for effective artificial intelligence systems that can assist its business operations with a new solicitation looking for imaging technologies for pharmaceutical products.
The formal solicitation follows an April notice from the agency that asked potential contractors to describe how they could meet the need for such imaging and analysis. Potential contractors are now asked to submit proposals for non-invasive, high-resolution imaging technologies with AI-powered analytics to measure drug performance and develop deeper analyses. 
"[The Division of Product Quality] is seeking contractual service for non-invasive high- resolution imaging and Artificial Intelligence image analysis to characterize freeze-dried pharmaceuticals, and complex drug products to understand the impact of advanced manufacturing techniques, formulation, and process parameters on product quality and performance," the statement of work notes. 
Some of the required features of a potential system include generating three-dimensional images and segmented images, as well as producing data on drug performance and behavior.
One requirement also asks that the AI system be able to characterize the microstructure of pharmaceutical implants and eye inserts. 
The FDA's intention to bring more advanced AI technologies into the drug evaluation and approval process follows a recent request for public input on how to incorporate ethical AI systems into its practices, as well as the agency's approval of medical software devices that use adaptive algorithms to administer medical treatment, such as a new type 1 diabetes insulin pump that automates insulin delivery through the use of biometrics. 
"The FDA is committed to advancing new device innovation that can improve the health and quality of life for people living with chronic diseases that require day-to-day maintenance like diabetes through precision medicine approaches," Jeff Shuren, director of the FDA's Center for Devices and Radiological Health, said in the press release.
Amid increased concern over unregulated AI devices handling sensitive data like health care information, leadership at the Department of Health and Human Services supported White House efforts to bring more oversight into AI/ML technologies that are working within the healthcare space. 
HHS Secretary Xavier Becerra confirmed the agency will release a report at the end of 2023 documenting instances of algorithmic bias in health care technologies to be more transparent about the risk factors in adopting these automated systems.