Author Archive
Alexandra Kelley
Staff Correspondent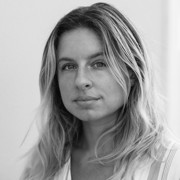 Alexandra Kelley reports on emerging technology for Nextgov. Her most recent post was covering breaking news for The Hill where she focused on a variety of quantitative subjects, including Big Tech and the economy, in addition to covering the coronavirus pandemic since late 2019. She graduated from Kenyon College in 2017.
Contracts
In collaboration with six other federal groups, the NSF will focus on expanding minority-serving university offerings in artificial intelligence and machine learning education.
Companies
The U.S. government is continuing its regulatory efforts of outer space's emerging usages.
Companies
The breakthrough fusion experiment conducted last week at the Lawrence Livermore National Laboratory stands to change the U.S.' national security posture and sustainable energy development.
---
Contracts
Energy officials envision a cross-disciplinary team to bring advanced research topics focused on emerging technologies to life.
Companies
A group of Democratic lawmakers issued letters to several financial regulatory agencies in a bid to examine the growing trend of former public servants working for digital asset companies.
Contracts
Hot topics proposed as add-ons to the defense budget bill included expanded artificial intelligence investment and supply chain independence.
Companies
The public-private sector collaboration will make industry standard chips available to smaller research entities to encourage semiconductor manufacturing.
Contracts
The President's Council of Advisors on Science and Technology introduced new advice to help successfully implement the CHIPS Act and develop an advanced U.S. semiconductor market.
Contracts
Researchers will stress a socio-technical approach—which examines the human impact on technology—to mitigate biases in artificial intelligence systems.
Contracts
The agency's Official for Cyberspace and Digital Policy traveled to San Francisco to foster stronger collaboration between Silicon Valley and Capitol Hill.
Contracts
The Department of Energy launched its new request for information days after the passage of the CHIPS Act.
Companies
Sen. Maggie Hassan's proposed law would help set up funds to protect smaller organizations from malware.
Contracts
The communications company will overhaul CBP's communications infrastructure and expand its network. 
Contracts
The telecommunications giant will help the law enforcement agency improve connectivity and security for its acting agents. 
Contracts
The Transportation Security Administration and Airports Council International Europe worked together to implement open architecture frameworks in screening technology.
Companies
A House Veterans' Affairs hearing examined why the agency's EHR rollout continues to struggle, with lawmakers demanding Cerner address safety issues.
Contracts
The General Services Administration is looking for contractors to build out federal AI tech in response to COVID-19.
Contracts
Tech and cybersecurity spending would receive major boosts under President Joe Biden's proposed 2023 budget.
By

Frank Konkel and Alexandra Kelley
Companies
The inaugural board will advise the Internet of Things Working Group on federal policies that may influence IoT development and security.
Contracts
Pursuant to President Biden's sustainable energy plans, the Department of Energy launched a new initiative to restore the country's electrical grid through expanded access and more resilient systems.