Author Archive
Alexandra Kelley
Staff Correspondent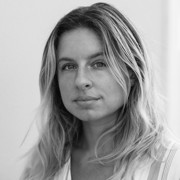 Alexandra Kelley reports on emerging technology for Nextgov. Her most recent post was covering breaking news for The Hill where she focused on a variety of quantitative subjects, including Big Tech and the economy, in addition to covering the coronavirus pandemic since late 2019. She graduated from Kenyon College in 2017.
Companies
The inaugural board will advise the Internet of Things Working Group on federal policies that may influence IoT development and security.
Contracts
Pursuant to President Biden's sustainable energy plans, the Department of Energy launched a new initiative to restore the country's electrical grid through expanded access and more resilient systems.
Contracts
The Intelligence and Security Command unit published a solicitation looking for a contractor to modernize its IT infrastructure, focusing on secure network and automation capabilities.