Author Archive
Alexandra Kelley
Staff Correspondent, Nextgov/FCW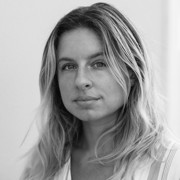 Alexandra Kelley reports on emerging technology for Nextgov/FCW. Her most recent post was covering breaking news for The Hill where she focused on a variety of quantitative subjects, including Big Tech and the economy, in addition to covering the coronavirus pandemic since late 2019. She graduated from Kenyon College in 2017.
Contracts
An official from the National Institute of Standards and Technology explained the need for a consensus on language as a means of developing common standards for AI.
Contracts
The Defense Advanced Research Projects Agency is on the hunt for foundational AI models that can aid in the scientific discovery process.
Companies
The associate director for emerging technology at the National Institute of Standards and Technology said the evaluations are designed to identify potential harms from AI systems before they are deployed.
---
Contracts
The changes, which are open to public comment, focus on user identity management and protecting cryptographic keys, among other security protocols.
Contracts
Top science advisor Arati Prabhakar said the forthcoming executive order will address a wide swath of potential AI dangers.
Companies
In a new congressionally mandated report, DHS acknowledges the problems faced by critical industry sectors of overlap and duplication in cyber incident reporting.
Contracts
The National Oceanic and Atmospheric Administration will be able to make more accurate weather forecasts with upgrades to computer systems deployed in Virginia and Arizona. 
Contracts
The two federal agencies signed a memorandum of agreement to exchange information on programs outlined under the CHIPS for America Act.
Companies
While the Biden administration is working to engage in voluntary commitments with Silicon Valley, a planned executive order will codify next steps in securing the emerging technology. 
Companies
The Biden administration wants to use public feedback to shape baseline cybersecurity regulations that function across industries and sectors. 
Contracts
The Food and Drug Administration is asking for proposals for automated devices that can provide high-definition imaging and critical analyses of drug performance as the agency works to integrate more AI.
Companies
With funding from IBM, universities in both countries will collaborate to develop a quantum supercomputer to spur further innovation in the field.
Contracts
In collaboration with six other federal groups, the NSF will focus on expanding minority-serving university offerings in artificial intelligence and machine learning education.
Companies
The U.S. government is continuing its regulatory efforts of outer space's emerging usages.
Companies
The breakthrough fusion experiment conducted last week at the Lawrence Livermore National Laboratory stands to change the U.S.' national security posture and sustainable energy development.
Contracts
Energy officials envision a cross-disciplinary team to bring advanced research topics focused on emerging technologies to life.
Companies
A group of Democratic lawmakers issued letters to several financial regulatory agencies in a bid to examine the growing trend of former public servants working for digital asset companies.
Contracts
Hot topics proposed as add-ons to the defense budget bill included expanded artificial intelligence investment and supply chain independence.
Companies
The public-private sector collaboration will make industry standard chips available to smaller research entities to encourage semiconductor manufacturing.
Contracts
The President's Council of Advisors on Science and Technology introduced new advice to help successfully implement the CHIPS Act and develop an advanced U.S. semiconductor market.