DHA reworks $700M application development contract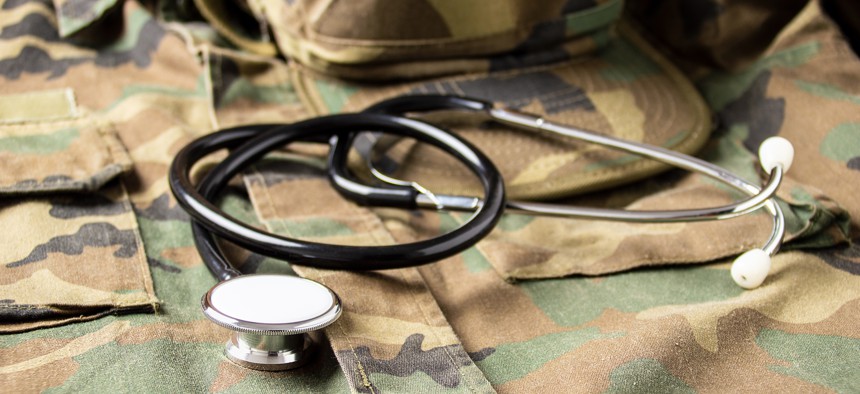 The Defense Health Agency is emphasizing prototypes as part of its larger goal to become more of a world-class health organization.
The Defense Health Agency is taking a new approach to how it is developing a multiple-award contract vehicle for application development.
The agency has been working on what it has called DevMAC, short for Development Multiple-Award Contract. DHA started calling this vehicle DevMac since at least December 2021. A draft solicitation puts the ceiling value at $700 million.
DHA is now relaunching the effort as DevMAC 2.0 with the same goal of hiring a group of companies to acquire health-care related applications from.
The contract is part of DHA's PEO 3.0 effort to build what it calls world-class health products and services. A separate contract worth $1.43 billion went to six companies in early 2022 and focuses on DHA's workforce.
DHA's new approach to DevMAC focuses on prototypes and can yield lessons learned, according to contracting officer J.R. Oliver.
Oliver released a video as part of an update on Sam.gov that explains why the agency has decided to scale back DevMAC.
"I think we were shooting for perfection too much and over thinking it," Oliver said.
DHA believes this new approach will help it move faster and gather lessons learned, which lead toward the next version of the contract or perhaps multiple contracts.
"Let's get things done today and learn as we go," he said.
DHA is adopting an agile development approach to DevMAC 2.0 and the agency has posted a kanban board to help companies track the contract's progress.
A kanban board is a project management tool used to visualize workflow.The board includes a backlog section, in progress section and a completed section.
Oliver said that industry should use the board to track DevMAC's progress.
"As we get things complete, we'll be putting them out for your comments in a more iterative fashion. A lot smaller and a lot shorter timelines to respond," he said. "This should keep things moving."
Plans are the works for industry days and office calls, Oliver said.