Senators try again to advance software license bill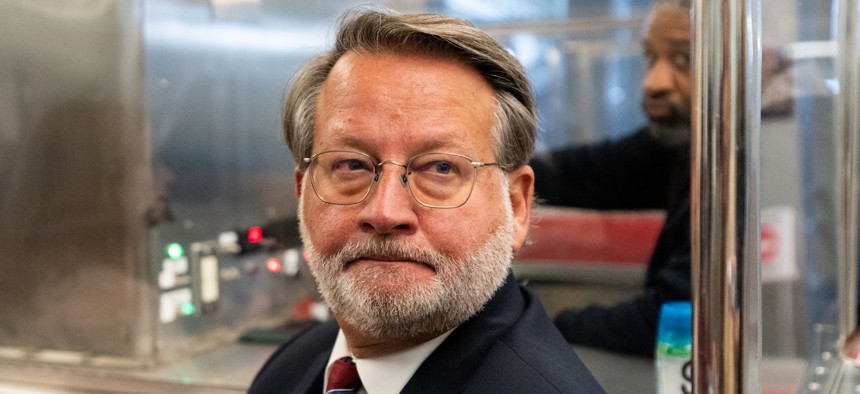 The proposed Strengthening Agency Management and Oversight of Software Assets Act aims to spur more visibility into software acquisition contracts.
A pair of senators are bringing back proposed legislation to drive agency cost savings through enterprise software licensing and oversight of the efficiency of software use.
Sens. Gary Peters (D-Mich.) and Bill Cassidy (R-La.) said in a statement Wednesday that they were reintroducing the Strengthening Agency Management and Oversight of Software Assets, or SAMOSA Act in an effort to help gain more visibility into the software licenses agencies use and how to better manage them. 
"By requiring federal agencies to better track their software purchases, this commonsense, bipartisan bill will reduce waste, save taxpayer dollars, strengthen cybersecurity and modernize government operations to help ensure the federal government can more effectively serve taxpayers," Peters said in a statement. 
The bill is a redux of legislation Peters, the chairman of the Senate Homeland Security and Governmental Affairs Committee, and Cassidy proposed last fall, which advanced out of the committee, but never came to a floor vote. A companion House bill never made it out of committee. 
The legislation builds on the 2016 Megabyte Act — which required agencies to maintain accurate software inventories to reduce costs, redundancies and cybersecurity risk — by requiring agencies to conduct an independent, comprehensive assessment of their software licensing practices.
Those assessments would be used by Congress, the Office of Management and Budget and the General Services Administration to promote more oversight of software acquisition contracts with an eye towards cost savings.  
The original legislation proposed sharing software assessments with agency inspectors general, who would then compile reports on software expenditures, efficiencies and redundancies and offer recommendations on enterprisewide licensing adoption.
The new bill makes no mention of inspectors general, but instead calls on the agency chief information officers and others to compile reports of software entitlements and software inventories at each agency, separated by vendor and category of software. Those assessments would inform plans to consolidate software licenses and adopt enterprise license agreements across the agency where applicable. 
No later than two years after the enactment of the bill, the Federal CIO Council, in consultation with agency leaders, must submit a strategy for the cost benefit of governmentwide enterprise software licenses, demonstrate practices to increase software interoperability, include data on agency software spending and offering applicable options for transitioning to open-source software. 
Cassidy said in a statement that it will help agencies have more visibility into the software licenses they use and how to utilize them more efficiently.  
"Taxpayers expect us to be responsible with their money. The government should not be overpaying for software when the same product is available for less," he said. "This bill requires agencies to spend their money as if a taxpayer was spending their own money—wisely."