Fight for $1B DISA contract lands in court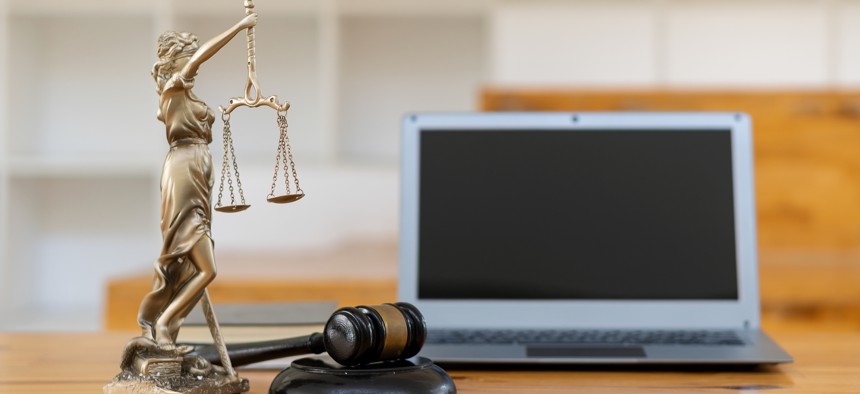 Two companies including an incumbent are now asking the U.S. Court of Federal Claims to reverse the award of a $1 billion contract to American Systems.
The battle over a $1 billion Defense Information Systems Agency contract for test-and-evaluation services has moved from one avenue for deciding bid protests to the other with greater authority.
DISA has awarded the Test, Evaluation and Certification II contract twice to American Systems Corp., which has fought through two rounds of protests at the Government Accountability Office. Those protests were filed by LinQuest Corp. and Business Integra Technology Solutions.
LinQuest and Business Integra argued that the evaluations were unreasonable, DISA held improper discussions and the agency's best-value determination was flawed.
In an interesting twist: the incumbent in Jacobs sat on the sidelines during the rounds of protests at GAO that began in December and ran through mid-February.
Jacobs has now filed a lawsuit over the award at U.S. Court of Federal Claims. Business Integra has also joined the case as they signed on 11 days after Jacobs filed their complaint on Feb. 6.
At this stage, the complaint is sealed by the court. So we don't know for sure what Jacobs and Business Integra are alleging DISA did wrong in picking American Systems.
But a safe assumption is that Jacobs will raise similar issues to the arguments that LinQuest and Business Integra brought to GAO regarding the evaluation, discussion and best-value determination.
The advantage of a protestor going to the Court of Federal Claims is that the court can look at a wider range of issues than GAO has the authority to.
American Systems and DISA are at a disadvantage here, in that the court often takes longer to reach a decision than GAO's 90-day period. Everything rests with the judge's schedule and bandwidth of cases to preside over.
The $1 billion TEC II contract runs for 10 years, which covers a four-year base period and six option years. DISA uses the contract to collect and analyze data on national security IT systems.
Jacobs won TEC I in 2017 when DISA consolidated eight contracts into one. American Systems was an incumbent one of the eight earlier contracts.